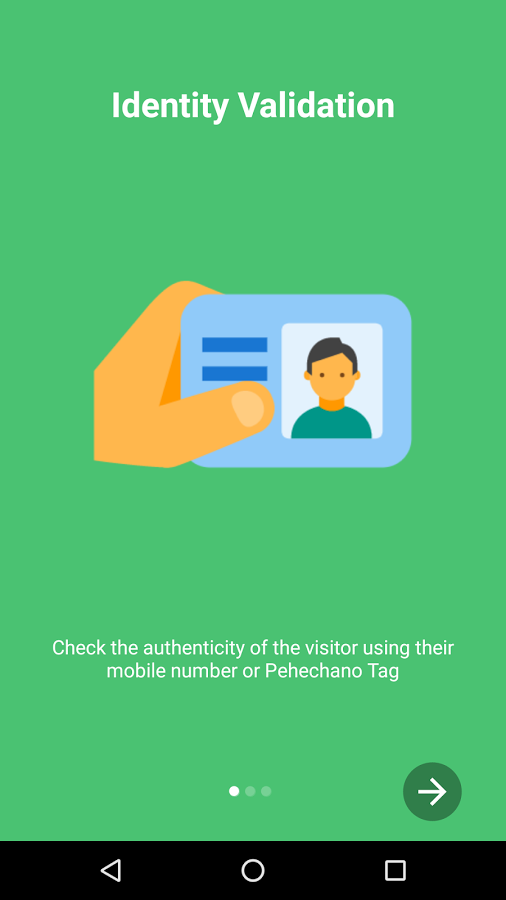 Ever wondered how can you get a background check onto the household help ,cook,gardener or the driver you want to hire before we go ahead and negotiate on his timings and other things,if yes then you must have asked them about their previous employer and got in touch with ex-employers and in most of the cases that would not be possible.The other way round is to get a police verification done but who has got the time and so we hire them without even knowing them and this leads to the increasing crime that is on rise in almost all the parts of the country.
A new generation startup has taken up this challenge and has come up with an app which is going to change the way background verification is done to ensure safety and authentic identification with an app "Pehechano" which helps you identify and verify the facts of the person you are hiring and also helps job seekers to get jobs faster.
The Startup founded By Mr.B Mohan Kumar & Mr Ravichandran in August 2013  they have launched innovative products and have patents for a few collaborative platforms of which Pehechano is an initiative which is just 6 months old and since then Pehchano has been on this journey to ensure safety and background verification as it is easy to impersonate and commit a crime without getting punished due to lack of identification , already the initiative and app has started making a mark in the market. As Mr .B Mohan Kumar said ,Pehechano is a social safety platform to arrest the incidents of identity theft and crime which is on the rise as once a company is subscribes for the services and enroll their employees for updating this database the clients or consumers can verify the visiting employee by asking for their "Pehechano ID" or scanning the QR code to verify the details of the person and ensure safety and reliability of the job to be done.On the other hand a company which has subscribed for the services on Pehechano could blacklist an employee who is absconding or not reporting for duty without information,so that when he or she approaches another employer then their details can be verified and they would not be hired. There is already a flagging mechanism in place focused on character & employment track record,which ensures employability and conduct of a new hire.
The platform maps all 6 government ID's superimposed with photo and bio-metric and thus provides a ready reference check for the employers of their employees and saves time and energy for them and entails huge saving on resources, which is why more than 2 dozen companies have signed up for their services.
The "Pehechano Lite " app is free and do not subscribe to any advertisements which ensures that our devices safe and secure while we use the app.
So the the next time and employer asks for your Pehechano ID, don't be surprised and get your Pehechano ID now.
Check their website for details at :https://www.pehechano.com
Download the app at :
Android  :https://play.google.com/store/apps/details?id=com.pehechano.lite&hl=en
iOs        :https://itunes.apple.com/WebObjects/MZStore.woa/wa/viewSoftware?id=1203717279&mt=8