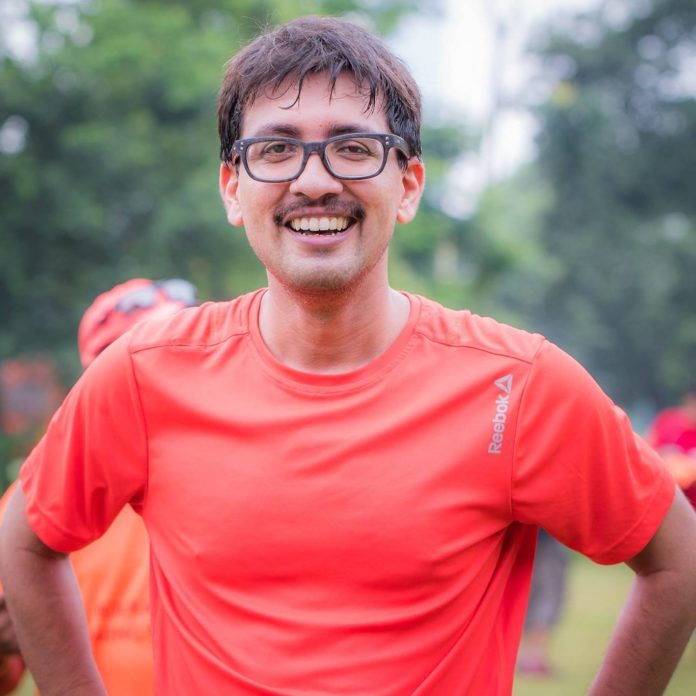 Since the emergence of the universe we have been amazed by the creativity of God with the abundance of beauty around us which has been captured in the books and paintings across the centuries and they all tell stories that are more beautiful that the reality. We appreciate the stories beautifully told but forget the storyteller who brings the characters to life and makes life more beautiful.
One such storyteller is "Sayantan Dasgupta " The flying Shutterbug who has made running in kolkata glamorous and top of the sporting chart and i can rightly say that there are a lot of guys and girls who get into there best running gears and put some makeup to look good at these runs to be captured by his lenses.Forget those lazy sundays when people used to switch off their fone and ignore the alarm to catch some precious sleep the dynamics of the running game has been reversed by this flying shutterbug who has turned these atheletic events into a glamour parade where runners try to give their best poses which can increase their fan base on facebook, Instagram and twitter and whattsapp.
It was his love of story telling that brought him to take up the lens and paint the town "Orange" if not red and weave new stories capturing various emotions through his camera which leads to a magical world of colors and happiness and on top of that he was bitten by the fitness bug that turned him into "The Flying Shutterbug".
A happy go lucky Corporate juggler who had his hands full with the foreign language classes and crazy photography gets hit by a new fad of fitness and he made a new year resolution to be fighting fit and while his friends do not take his new fad seriously,he started on the mission alone starting with a few hundred meters in the chilling kolkata winter with a mission to compete in his first 10k run.The conditions were tough but he was tougher and the more his lungs and legs revolted the more he pushed himself to fulfill his mission. He was all alone in his new journey where instead of the camera, it was his running shoes who would bring out the creativity into the tracks and he pushed ,fell but pulled himself up and completed his first 10k this year in January 2017 that gave him the wings to fly over the kolkata running circuit.Although he loves running from the core of his heart but he loves his running buddies more than himself and his runs and that's why in most of the collabration runs he choses to be behind the lens chasing his running buddies and making them look glamorous and beautiful rather than chasing his PB.In this selfish world who gives a thought of giving others a chance of a lifetime to look beautiful and capture their moments and memories giving up his own chance of stealing the limelight, this shutterbug does and that too for without a single dime coming into his pocket on the other hand he ends up spending a good sum on his trips and equipments. But he is not here for charity , he might seem penny foolish but is pound wise as he captures some most beautiful girls into his lens and thus getting love, kisses and smiles that lights up his day.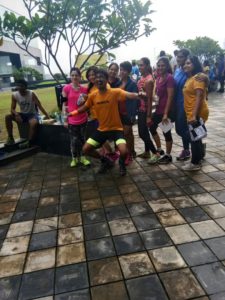 What if some people may become jealous of your celebrity status in the Kolkata running circuit and your stardom in the hearts of the hundreds of your fans who come to events only to be captured by your mighty lens,you will be remembered in the History of Kolkata running as the person who added glamour to the sport of endurance and inspired a lot of people to take up photography not for themselves but to make the people around more beautiful as "The Flying Shutterbug"
Follow him at :http://www.sayantanphotography.com/
Photo Credit :Sanaya and Sayantan