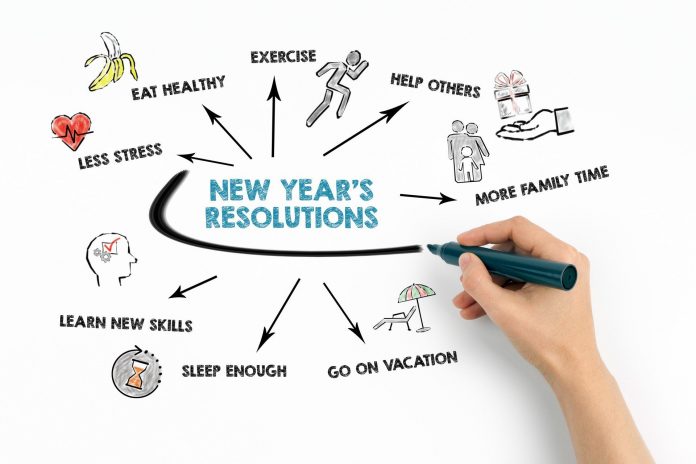 Come On ! We all make New year resolutions by the time we celebrate Christmas but we wake up on the new year morning all drunk, eating junk for the new year week along with friends and family and after sometime, poof the motivation to follow the resolutions goes up the wind.
We all have been to this situation and we come back full circle at the end of the year ,to find that the year has passed and we have hardly done anything for our new year health resolution.
The issue is that we make tall promises for ourselves and lose motivation as soon as we miss a few milestones.
According to an article by Harvard Medical school on ways to stay healthy ,the following steps can help us keep up to our healthy new year resolutions without much deviations as discussed below.
1.Dream Big and take small steps : Its very important to dream big to make a difference to yourself which is visible and measurable to keep you going on the health trip.
Whether you want to run a 10km run or lose 10kg off your body, you need to dream big but take small steps which keep your josh high. Set milestones on your journey which are tough but achievable with perseverance and a regular routine over time. If you are planning to lose weight take 1kg at a time and if you are planning to reach 10km in running, you need to increase distance gradually setting up a moderately stretched target to start with.
2.Find a Buddy : Once you have set your target for health goals you need to find a like minded buddy who can workout with you and share a similar goal or an expert who can handhold you to gradually reach your target. Working out alone can be challenging, boring as well as demotivating sometimes and you need a buddy to make your workout routine interesting with someone who will push you out of your comfort zone and vice versa. So Go out find a buddy to keep you new year health resolution going.
3.Commit Yourself: Its very important to have a very strong commitment towards your goals and why you want to do it. The gain from the changes you are willing to make should outweigh the pain in the process of change and you have a strong commitment towards your health goals.
4.Enjoy the journey : The journey is more important than the destination you seek. Keep this in mind and keep going, enjoying every small bit of achievement which takes you closer to your destination. Don't compare your progress with anyone and don't listen to so called experts ,just listen to your body and mind and you would know when you are doing too much or too little. Your body reacts differently to different type of workouts and the results may vary from person to person, enjoy the journey and you would reach your desired destination.
5.Give yourself a Medal : Don't wait to reward yourself till you have breached your chosen target, keep small rewards for yourself at every milestone your reach. Encourage yourself to keep it going by pausing to acknowledge the gains and milestone along the way which brings you closer to your destination.
Congratulations! the journey has just begun!!