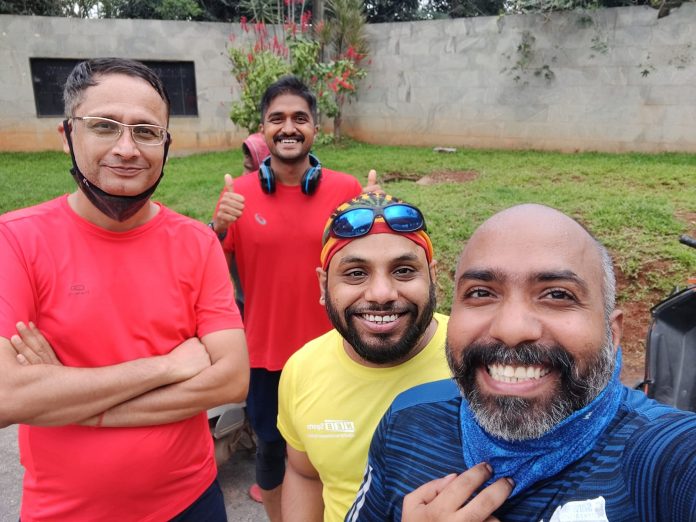 We come across a lot of walkers every day in the morning and evening, some are down for casual walking and some sit down for chit chats after a walk. There are very few who are determined and ambitious enough to dare to move into serious running, and one such Soul is Gopal Kothari.
A Rank Holder chartered Accountant,Gopal has been a hardworking soul all his life and life was not easy for him though, but nothing deterred him from chasing excellence.Born in Rajasthan, he was an excellent student who would brave the scorching heat with a dream of making life better for him and his family and keep following his dream to make a name some day in the corporate world.
The man has moved places ,from a small village to the corporate office of one of the giant multinational corporation and the fire in the belly only got stronger and fiercer with every step ,which led him to enter the world of running in his early 40's (age is what you think 🧐),while he was not sure how much distance he can cover but he wanted to give it a serious try.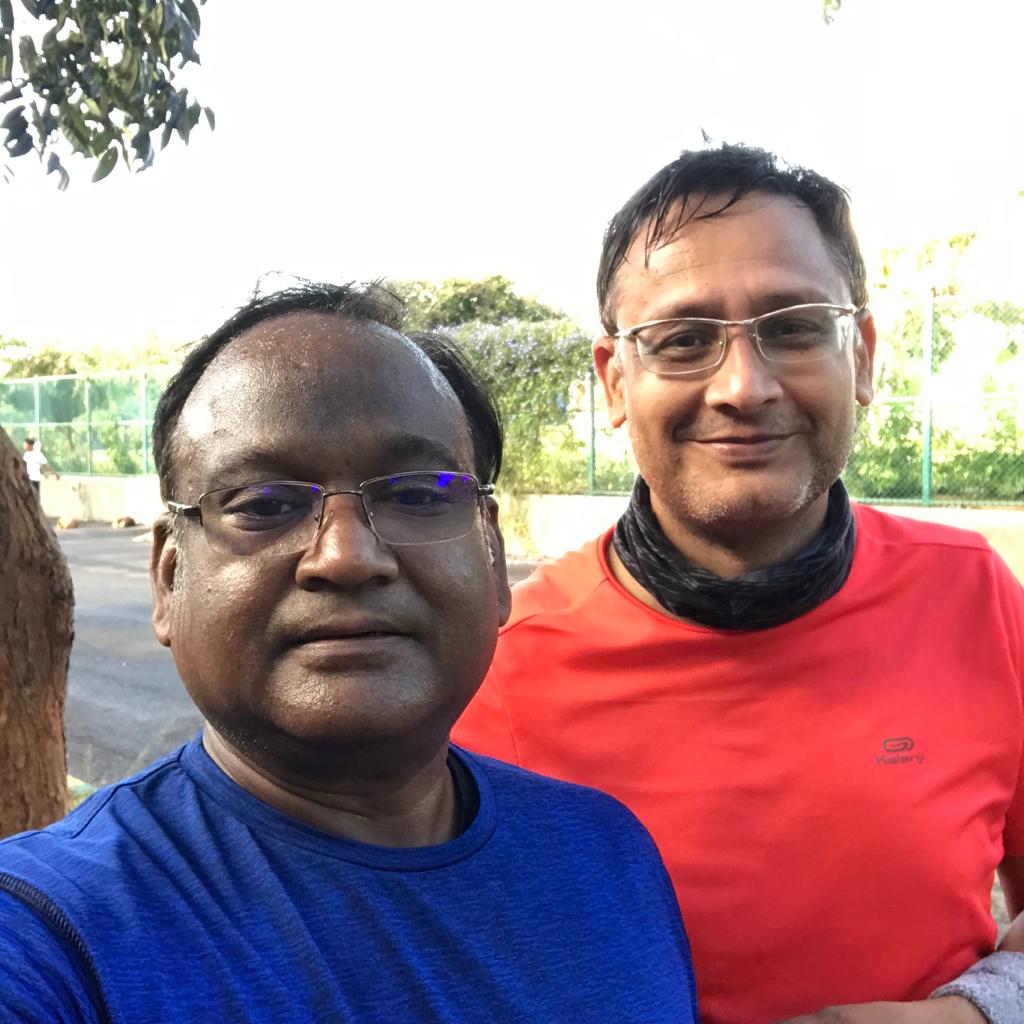 So on 1st Feb 2021 he did his first training run in the apartment complex (amid strict covid restrictions and following protocols) and to his surprise he ended up doing thrice his usual distance at a stretch(under guidance). Thus he entered a new era of distance running and there was no stopping.
In the next 2 months ,he crossed 5kms mark going up to the 10Km run by the end of March 2021. Second wave of Covid followed and the trainings went for a toss, but after a lull he was on track by July the same year and gradually moved back to 5km and finally conquered 10km mark once again setting his eyes for 15 kms mark.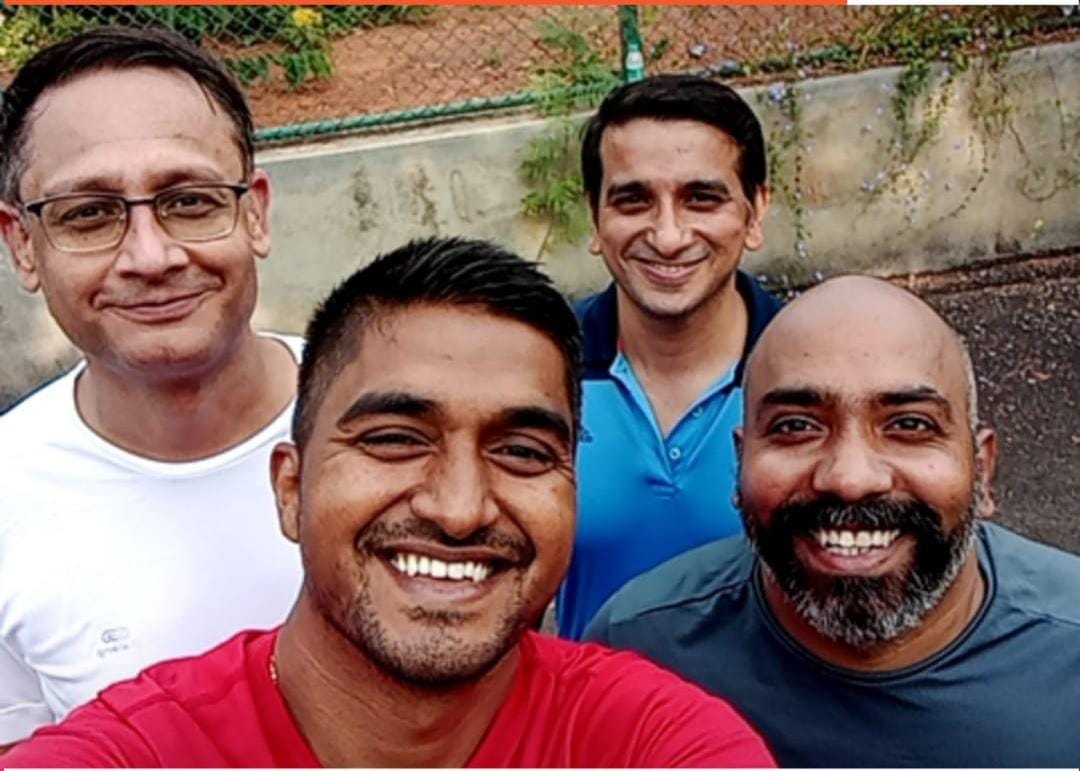 Slow and steady he kept his training on track amid work travels and family obligations ,but the disruptions only made him stronger and determined to his goal of 21km mark.As time passed he mastered the 15km+ distance with or without run buddies and finally he did he 21km practice run with a fellow run buddy SBro (as he is known in the running circuit) who was helping him train for the HM distance on 10th Jan 2022.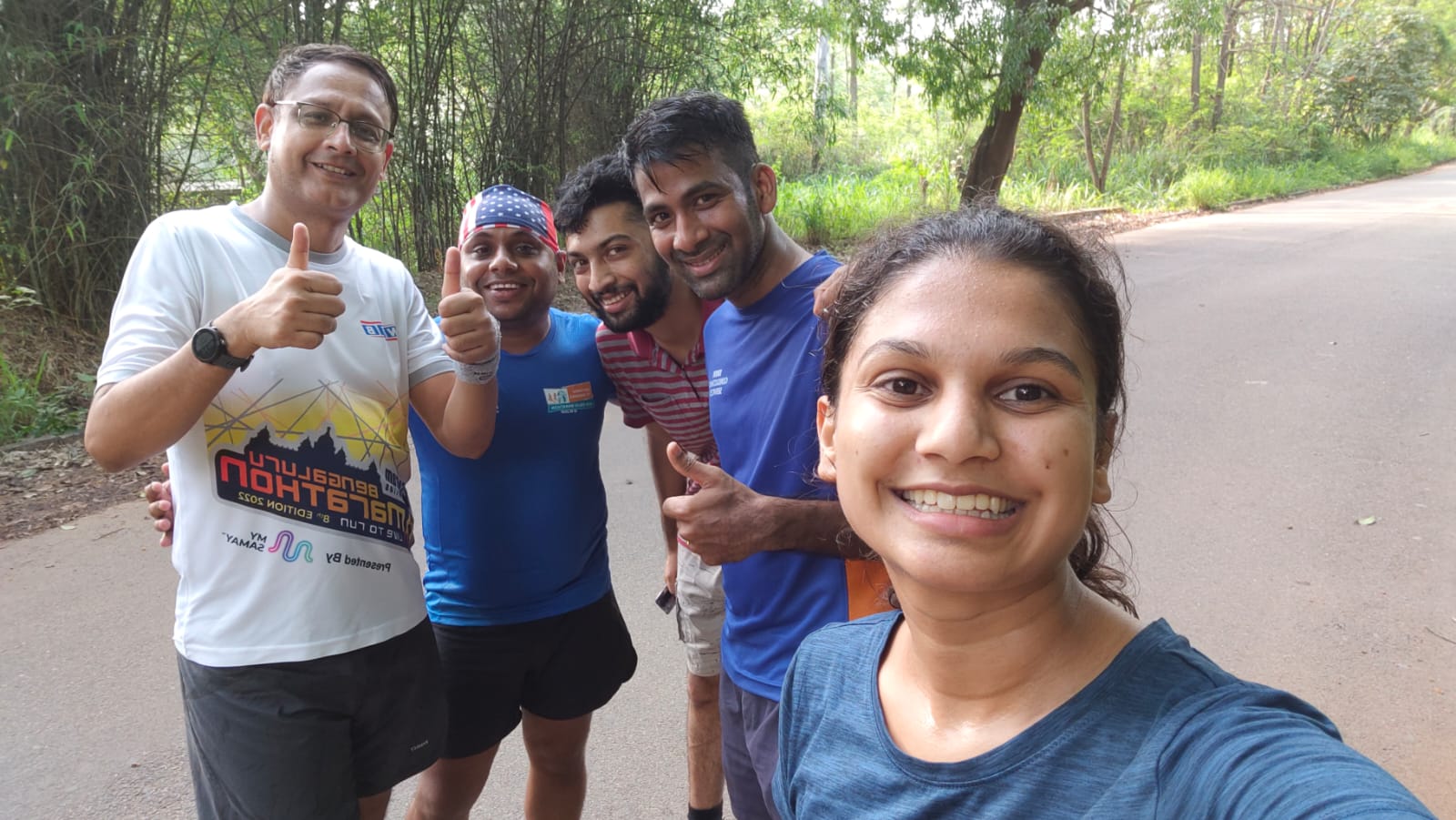 It was April 2022 and the D-day to his first official timed Half marathon was coming up and what followed was sleepless nights, nail biting suspense and butterfly in the stomach phase but finally on 10th April 2022,He did his first timed Half marathon event in Bengaluru.
And Life came full circle for him on a journey of 12 months to run his first Half marathon distance.
Now he is on the run,Half marathon doesn't scare him anymore and he is on his quest to meet the monster " 42.2 Kms run" by the end of this year.
We wish him good luck and looking forward to his journey of sweat ,grit and iron will to bell the monster "The Marathon 42.2 kms" this year and may he inspire a lot of fitness aspirants who are in their late thirties and early forties to take up running as a healthy lifestyle choice.
In the Pics are the runners who were part of the journey