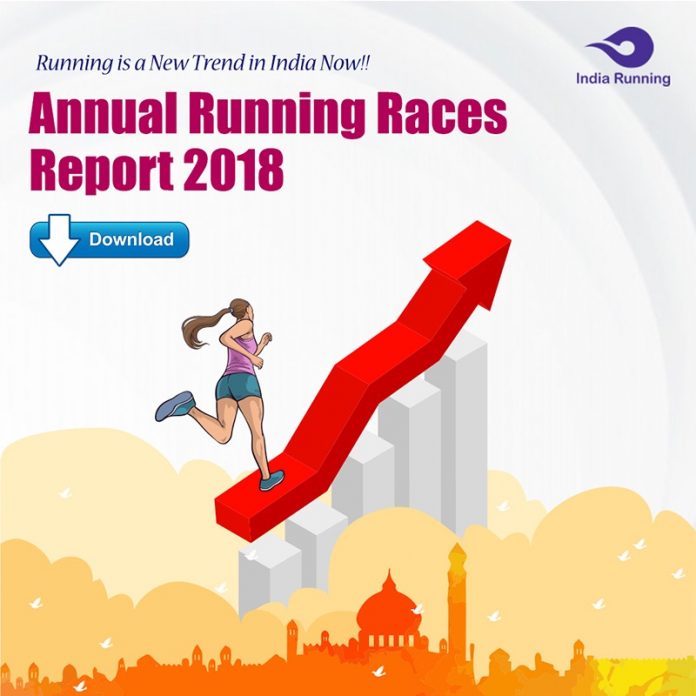 Click on Indiarunning.com for exclusive information on races and registrations across India and click here to download the Complete report
We all have been participating in running events in schools and colleges at our times as a student but it had never crossed our vague imagination that running would become such a passion and to go for sports across age groups and there would be hundreds of thousand runners across the globe and the running virus would be spreading across the indian subcontinent as an epidemic of good health as prevention is always better than cure.
IndiaRunning.com has come up with a well researched report on the trends of running in India which would be covered in this series of post to take you through the report and highlight the key findings,but first let us take you thorough How India got running ??
1.Press the Stress
It seems that the grown ups have taken cue from their childhood practices, since we used to balance our studies,school and homework with physical activities on the playground which was a welcome stress buster as a child and as you get into the professional shoes,this gets worse with little time to unwind. With the rising stress at the workplace and traffic coupled with other factors ,running is a great stress buster with ease of access to roads and playgrounds in the vicinity.
2.No lock stock and barrel
As most of the sports require particular specialized equipment which needs to be maintained and replaced from time to time,running as a sport only needs you to have proper comfortable shoes,which most of us already have and maintaining it doesn't need much time and is easy on your pocket (not if you are into long distance running and train for distance and timing,where things can be expensive)
3.Time is not the key
Unlike other sports where you have a particular format or time to be spend like in cricket or football, you can practice runs for as little as 15-20 mins if you are pressed for time and it doesn't need much time to get you ready for a short run for fun.
4. Lone Ranger
In most of the sports or even if you are planning to catch up a movie,we tend to go in groups or at least most of the sport formats need multiple players and with the busy schedule the timing is tough to match with others. To enjoy running you don't need to be a team player (although it helps) and you can go solo and practice at your ease and schedule . So you don't have to rely on others and can chart your own course as well.
5. Social Network
Most of the times we meet our friends is on the social networks and whattsapp but running gives you and opportunity to catch up with friends enjoy the weekend outing and meet new people on the go.This not only helps you build up a a healthy body but having a great offline social network helps your mental health too and helps in overall health and wellness of mind and body.
Click on IndiaRunning.com for exclusive information on races and registrations across India and click here to download the Complete report
The Post has been curated in partnership with IndiaRunning.com for the Report and the details provided in the post is from the author's personal research and any deviation on fact should not be associated with IndiaRunning.com
CoverPic Courtesy: IndiaRunning.com