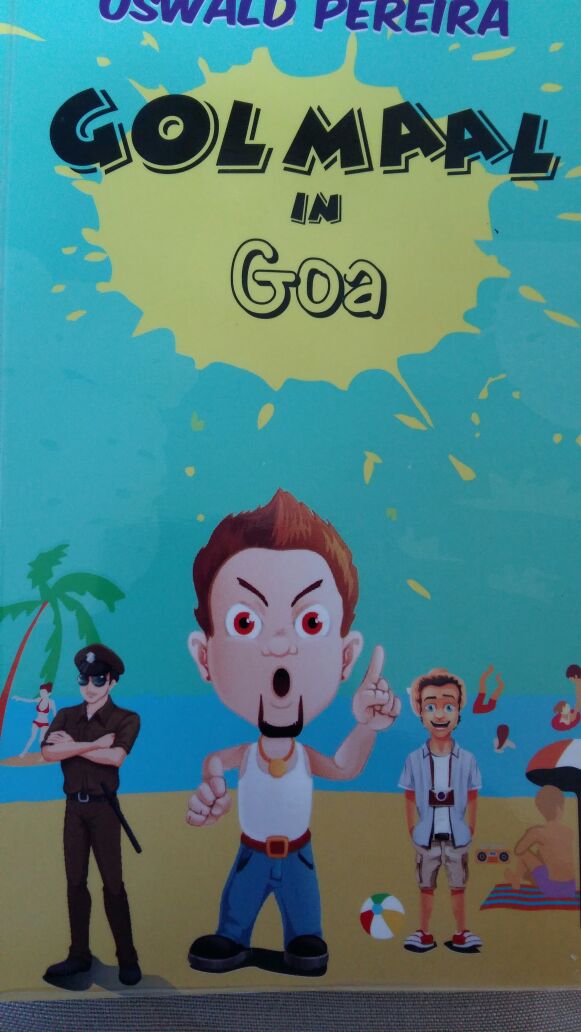 When I got this opportunity to lay my hands on this beautiful,hilarious and full of golmal book named "Golmal in Goa" by Oswald Pereira, i was all smiles.The Cover of the book itself was fun and i could well imagine what an adventure its going to unfold with its absolutely crisp volume of pages which would not be heavy on you head and you can finish the book on any weekend or journey at one Go.The size of the book and the volume of the story shows how experienced this writer is to capture the mood of his readers and give a great reading experience.
The Story is off course about Goa as the name suggests and its Hilarious,Sensuous,Mischievous,Sexy and fun all at once and after a very long time I have come across a book which i would like to read a couple of more times to revisit the fun at Goa,it was like a movie with its detailed description of the characters, events and naughty encounters with the Beautiful serene beaches of Goa. And someone who has not been to Goa would definitely book a ticket for himself and his girl once they read this adventure of fun.
All the best Oswald for all the fun moments captured and we at scroogeuncle.com look forward to get to read a lot more superhit launches from your stable. Good luck.