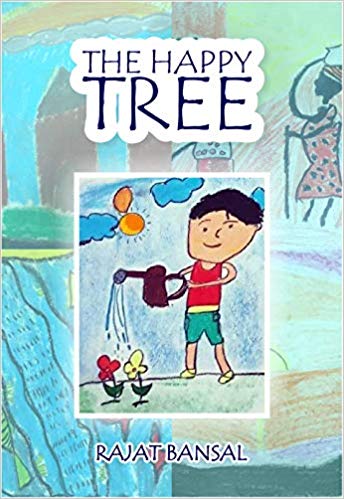 When we were a child we definitely loved listening to stories being read by our parents or those narrated by our grand parents putting us to sleep which made us happy with a wide smile on our face. That was all a child ever asked for after school and outdoor activities which marked the day complete and content and we seldom thought of anything else .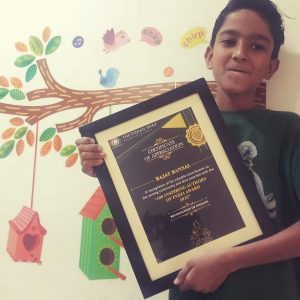 But times have changed and the children of this generation are more active,intelligent wearing a thinking hat which is out of box for our generation and exceeds the expectation by a wide gap. One such talent in the spotlight today is a 9 old school going boy who has created a fantasy world of his own and has come out with a beautiful collection of short stories which are apt for children, as every story carries a message and learning in itself.
The book contains collection of 10 stories on friendship,love,trust,happiness et all and every story has a moral message for the kids to learn from as the chapter follows:
1.Friends Forever :Moral-we should not fight over small things and always forgive each other
2.The Happy Rainbow:Moral-Togetherness is a bond that makes everyone happy
3.Blessed : Moral-We should always respect and value everything that God gives us. We should be thankful to our parents and family
4.The unfaithful friend: Moral- Excess of anything is bad
5.Grandma's magic pillow: Moral-We should try spending more time with our elders and family.
6.Heaven and Hell : Moral- We should always be good to others
7.The Happy tree : Moral-We should not hurt anyone
8.The Lonely Sweater:Moral-We should always take care of our things
9.The Lunch Box :We should Never waste food as many people sleep hungry for days
10.The Poor Wealthy Man:We should learn from our mistakes and learn to forgive and be polite.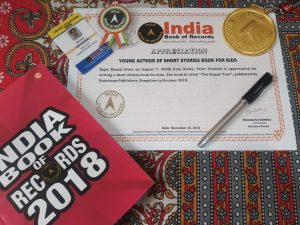 This little boy who has weaved out such a beautiful bouquet of short stories is a primary school student and loves reading stories and playing cricket after studies and i wish him good luck for his creative endeavors . Good luck Rajat.