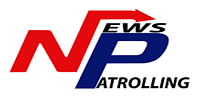 Newspatrolling – A pioneering online media platform for brands and bloggers
A promising news aggregator and blogging startup, Newspatrolling is redefining the way media content is created and delivered to online users. Unfazed by entering a domain that's already inundated with hundreds of online media portals, Newspatrolling chooses to make a difference by providing unbiased news stories, detailed reviews and unique, insightful blogs to its readers. With its motto of being the Best Blog of India, NewsPatrolling.com strives to provide the most updated breaking news and latest news from all across India and abroad as well, as it happens 24/7. To keep the news stories short and crisp is another key differentiating factor for Newspatrolling, something that has been hugely appreciated by its readers.
newspatrolling.com was founded by Pankaj Bansal, a dynamic, young entrepreneur who has displayed a great appetite for risks and challenges. Pankaj Bansal also shares a keen visionary streak, dares to dream big and has been unstoppable in transforming those dreams into reality. In a very short period of time, Pankaj has catapulted his startup Newspatrolling to a commanding position, where it now competes with the leading names in the industry.
While focused on its growth, Newspatrolling also endeavors to strengthen the ecosystem it operates in. This is achieved through innovative business strategies and specialized programs that benefit all its stakeholders including brands, bloggers and media partners.
Brands – With more than 1 lakh visitors per month and 1.3 lakh + followers, Newspatrolling provides one of the most bankable platforms for brands to share their stories and showcase their products and services. Newspatrolling also enables the multiplier effect in terms of content distribution, as it has partnered with leading media publications such as news360, World Religion News, Headline Grabber, ExGAG, myTiger.com, India Now, and News Republic.
Some of the top brands Newspatrolling has worked with in the recent past include Development Bank of Singapore (DBS) – Digibank, CHOICE Life Insurance, University of Technology Sydney (UTS), Manipal Group, SP Jain School of Global Management, Chivas GQ Men of the Year Awards, Fame Media, Bewakoof.com, and Star Trek Movies.
Bloggers – Newspatrolling provides bloggers and writers a unique opportunity to spread the word and get paid top dollars for doing so. Specialized programs are also available wherein bloggers can easily earn a big slice of the revenue generated through a specific project. Newspatrolling is perfectly suited for both emerging and established bloggers, and it offers tailor-made solutions for the specific needs of both groups.
Newspatrolling is the voice of several brands, individuals and organizations that utilize its platform as an effective alternative to mainstream media.
for more news and views checkout http://www.newspatrolling.com/