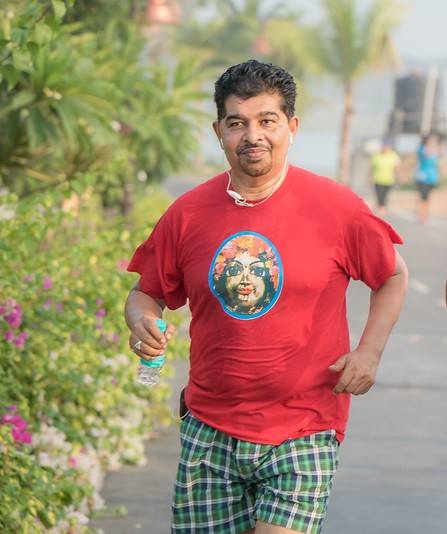 A normal day at office for any corporate honcho would start with meetings and presentation followed by tea and smoking which will end up with a plan to meet in the evening to chill out with friends and coworkers over a glass or two of the finest Malt available in the Bar. People will talk of office and how life is screwed by the bosses and nagging wives and the high blood pressure and other god gifts with no time for themselves for workout for well being ,and on top of that if you boss over a large team of employees then you have all the excuse to kiss the sedentary lifestyle which is the norm in today's corporate corridors.
This is the normal way of life for people but it takes lot of courage and will power to come out of the corner office,ditch the late night parties and put up you shoes with the best foot forward and run for your life if not your health and show the world that you are born not only to rise and shine in the corporate life but in the real life with elan.Finance is termed as a tough stressful job and the most stressful and bloodsucking job out of all is insurance,where u get "no time for love" for anything and if someone can come out of this pithole to carve a Niche in running then he must be absolutely a man of great will power.One such man is our own "Ashok kundu" who can be found impressing his footprints around the lush green of Eco park when not pounding his feet in his corporate office.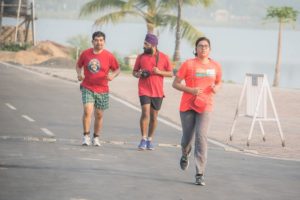 We got a glimpse of his persona when he agreed for a chat and summarized his journey as "I am an AVP in Tata AIG spending 14 years of my life with the prestigious Tata group. I started my running journey with the Tata Steel 25k in kolkata and had participated in most of the prestigious runs organised in kolkata but got into serious groove of running after i Got inducted into the prestigious i would say #Doseoffitness DOF and subsequently into "Salt lake runners"group which has given me my identity as a runner.In the Month of May i was introduced to the "100dayrunning" challenge which i gracefully accepted and completed more than 600 kms in these 100 days challenge which kept me motivated and ensured that I didn't miss my runs even while I am travelling travel averaging a daily run of 6kms without a days break." This young man thinks he is old but yes he is the old wine in a sleek bottle who would give the newbies a challenging run at any given day or night and when numerically he was young he used to do much more miles as day but at the age of 32 he had a brain surgery which had pushed him a little back on the track but as they say where there is a will there is a way and this young head honcho of Corporate world is putting young guys to shame.
Even people like me would think twice before challenging this sprinter for a run.
As they say " When the going gets tough the tough gets going" … Looking forward to match my steps with this great person who is insuring his health as he goes to office to insure the city of Joy.. Keep up the pace and win the race.
Pix by : Sayantan https://www.facebook.com/sayantan.dasgupta.14
Visit him at :http://www.sayantanphotography.com/