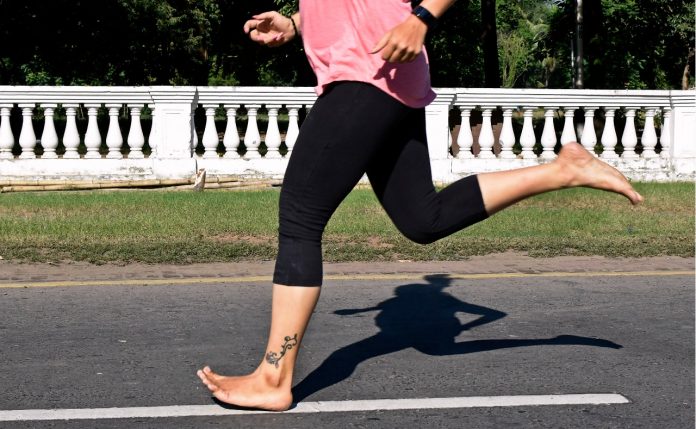 Photo partner for the story is "The Shutterbug Photography" and Garima Agarwal 
So when we go through our daily drill of routine work what do we think of being the toughest part of our lives,managing work,squeezing out time for family or finding some solace for yourself.It might differ for everyone but for sure managing all these together is a herculean task for sure and guess who you might think has to do all these and more on a daily basis,not a CEO,Businessmen or a sportsperson but a mom.While we are away pursuing our interests or work she is the one who has to manage work,ensure time for taking care of everyone in the family and find some time for herself.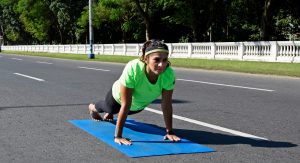 And imagine of the Mom we are talking about is a caring mother and a dear friend to the kids who are the world for her ,can she find time to pursue a hobby or a sport to keep herself fit physically and fighting stress while setting an example for her kids to follow,if yes ,then she is no less than a supermom as all the mom's are ,strong ,caring and always there for you.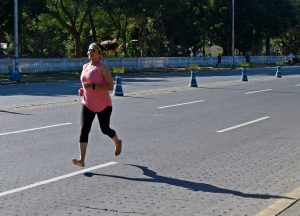 She is the supercharming,strong and fast Shraddha Mehta ,"The Barefoot Mom" of kolkata running community and and icon from Kolkata Road Runner Group,She is a mom who has taken charge of her life and family and practices the sports of running Barefoot and probably she is the only barefoot running woman in the City of  Joy to the best of our knowledge. The Barefoot Mom who is in her Mid thirtees was always inclined towards sporting activities in school and have won a lot of medals but she was never into running and probably the sport never crossed her mind.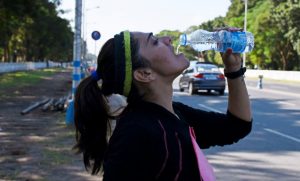 So what changed her destination if not destiny,It was her cute little daughters aged 14 and 6 who insisted that they wanted to participate in Pinkathon 2016 and that kicked off a beautiful journey of Mother daughter relationship in running where they participated in their first 10k and that was a moment of bliss which still makes her smile in the hindsight and life flipped .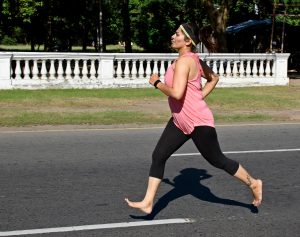 It was a time she wanted a welcome change to her lifestyle when she stuck to running which gave her a wonderful friend, Rashmi Somani whom she met at Pinkathon and got introduced to Kolkata Road runners, an elite group of runners who are one of the best in running techniques and in terms of discipline . With the best of runners by her side she started her training but soon realized that the shoes weren't right for running and she doesn't want to spend a bomb on a running shoe, so she chucked the shoes and started her Barefoot journey and she was inspired by the likes of Dipankar Ray who were the Barefoot crusaders of the running community.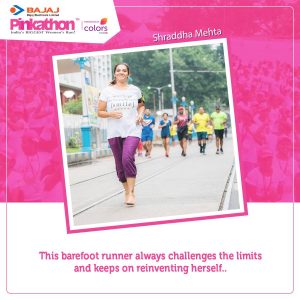 People around were shocked to see a woman running barefoot as it was not an usual sight for them as we seldom see woman trying barefoot running, so that came as a shocker for them but that didn't deter "The Barefoot Mom" onto the journey of Barefoot running where she has already done quite a few Half marathons in kolkata as due to some commitments she is not able to travel outstations but she is determined and have finished a full marathon at IDBI Kolkata Marathon in Feb 2019 along with her 25km streak at TSK25 and after around 2 years of running barefoot and clocking more than 370 kms in 100 Days of Running challenge, she says its a lovely feeling to run barefoot when your foot land on the surface and its an absolutely great feeling ,if there are some water puddles on the road which would sooth your mind and body alike .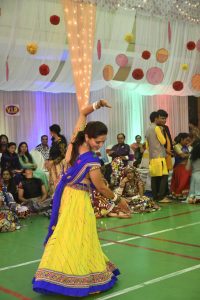 When she is not running or running around her kids she follows her profession of being a Teacher specializing in Montessori education as she loves being around children and she enjoys dance and music and have won quite a few dandiya competition and her daughters are the catalyst who have changed her life forever and the reason she is running today .
She believes she is still learning and growing in the running arena and loves the bonding between her and the daughters which is evolving more and more with running together at events and practice runs alike and now she is running and living her dreams through her daughters and enjoying the journey as a " The Barefoot Mom".