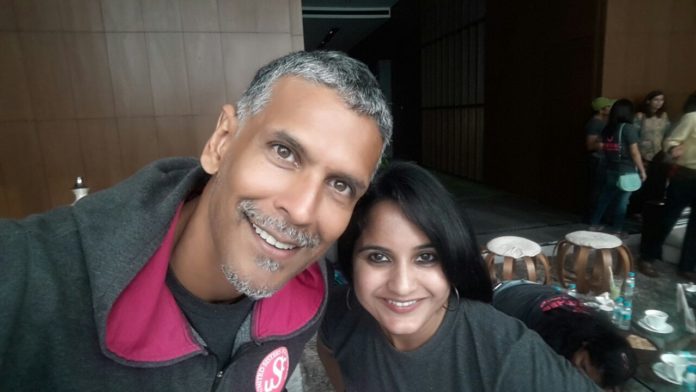 I read somewhere that a girl who runs improves the health of many men, and that's absolutely true for this wonder girl of the running world, I wonder how she manages to juggle a demanding media job ,family ,friends and to top it all a crazy group of runners on WhatsApp chattering and battering on "Dose of fitness". Presenting "Prema Rajaram" the heartthrob of runners, dont get me wrong but the heartbeat of a lot of men goes high not for her but the distance they need to run to catch up with her spirit and endurance.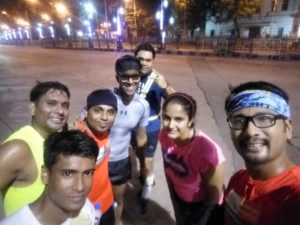 When she is not chasing celebrities and politicians for the breaking news, you might find her matching steps with the likes of Milind Soman and paint the city pink with other leading ladies of the Tinsel town who are awestruck with her running skills and cute smile that melt a million hearts.One of the leading force behind organizing the running crowd of the city of joy who brought much professionalism to the running circuit of Kolkata where hundreds of runners are improving their health and endurance with the help of expert advise from ace runners in "Dose of fitness" which is a WhatsApp group representing and uniting the aspirations of the city in the running circuit.
Prema Rajaram represents the aspiration, confidence, and potential of every girl who has the determination of making a difference to her health, society and people who need a change agent to make them embrace a healthy "Dose of fitness".