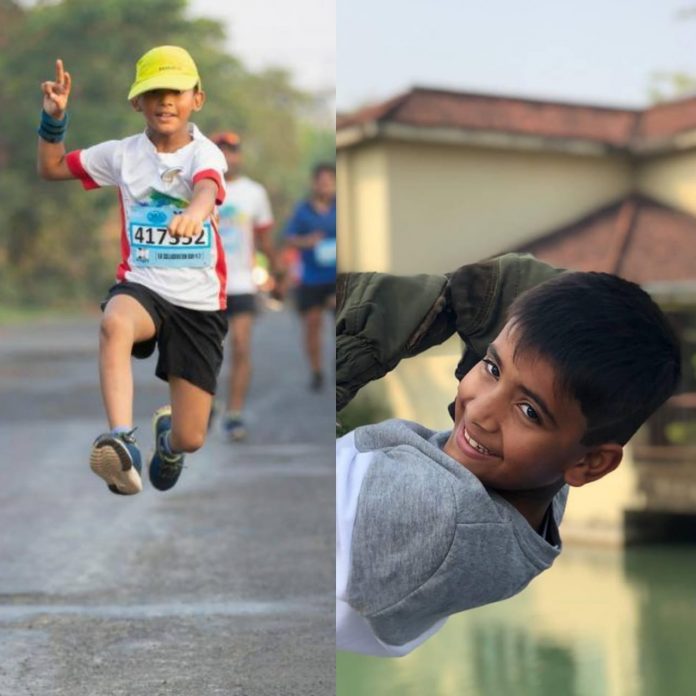 Gone are the times when distance running as a sport was taken up by the adults and kids would limit themselves to 100 m and 200 m runs in the school grounds,with the new generation along with the old taking up fitness and agility as a serious stuff to stay healthy,kids are in the fray for the long distances to cover.
As a boost to the routine runs,the carnival of #100 days of running as given wings to the kids with a minimum 2 kms of run a day to stay true to the #100 days of running event and set a benchmark for the kid generation. Here we are talking of 2 kids with the same nomenclature putting the tracks on fire.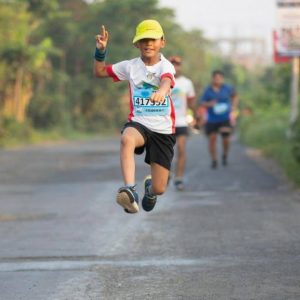 1. Meet Vivaan Bhartia-2018 edition Debutant #100 days of running
Last year this kid 8 year old Vivaan Bhartia debuted on the #100 days of running challenge completing 100 kms in just 31 days and thus upped the ante in the challenge motivating a lot of kids to start running and has gone ahead and competed in a lot of 10k runs improving upon his performance from one event to another and remains a blue eyed boy for the monthly collaboration runs hosted by one of the running groups by turns where all the runners of kolkata turn up in hundreds making it a celebration to remember.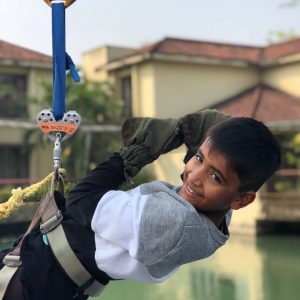 2. Meet Vivaan Merani-2019 edition Debutant #100 days of running
Vivaan is a 9 year old ,studying in La Martiniere for Boys. He is a very bright child and a Mathamatics genius. He has won umpteen number of awards in Abacus examination at National as well as State level .
Apart from his number skills he is a die heart fan of cricket and aspires to be a cricket player some day.He is a very active child and takes part in many sports.Following his mother's footsteps he enjoys to take part in the Various Running events. Recently,he took part in Airtel Run for Education in the 5km race and dusted it in 37:55mins.He not only keeps an eye on which events are coming up but he also keeps a track of who's who in the running circuit.Though he is a 9 year but has his views very clear .He has a never give up attitude . He also support his mother to set higher goals for herself.
Its not a competition of clocking more and more kilometers but a carnival to get fitter and disciplined and get ready for the running season, so wish the little masters good luck and follow them to their journey to finish #100 days of running
Pic Courtesy: DG Images & others