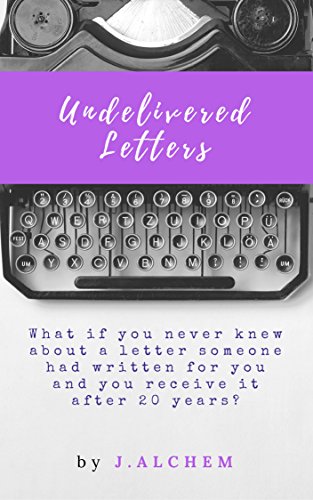 Everytime i get hold of a book by J Alchem its a pleasure reading as the books are a rare assortment of beautifuly crafted stories that transpire you to a different world of imagination and you get into the groove of the story and feel the pain and happiness of the subjects of the story.
The best part of the creations are that they are a light read and have a bunch of beautifully crafted stories so even if you do not find one story to much of your amusement the other one is going to move you for sure and the same happens with "undelivered letters" which takes you to the past connecting with the present and the memories that follow are eternal bliss.


A postman suddenly stumbles upon a bag of letters in his storage and finds out that it contains letters that were supposed to be delivered 20 years back and regrets how he missed it and this might have had so much impact on lives of people who would have been waiting to hear from some loved ones and many might have been still waiting to hear,what did he do next is for you to find out over a coffee or flight back home as you will need only this much time to go through the beautiful piece which will leave you emotional and craving for more.