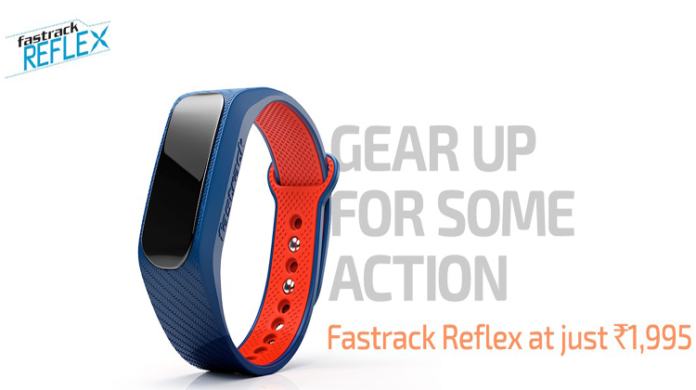 When most of the Watch and Mobile companies are getting into the game of fitness then how can our very own "Titan" can remain far behind, Presenting the Titan Fastrack fitness band for those who want to be on fastrack to fitness.
The Band is sleek and comes in various colours to suit your preference and at Rs 1995,its very much affordable compared to other fitness bands available in the market giving a direct competition to the Apple of China "Xiaomi" band 2 which is available in the same price range.
The activity tracker itself has dual color and has all the basic features that we find in both homegrown and international fitness bands and is also compatible with both iOS and android handheld,alerting you when you are idle for quite sometime or you are getting a phone call (Provided your bluetooth is on). This again is no unique feature as it is available with almost all the fitness trackers in the market and it can be charged via MicroUSB cable and is supposed to be water resistant.
It is available both at both offline and online stores and only time will tell if it beats the competition and does justice to its parentage or gets beaten.
Stay tuned and do give us your feedback once you use it.