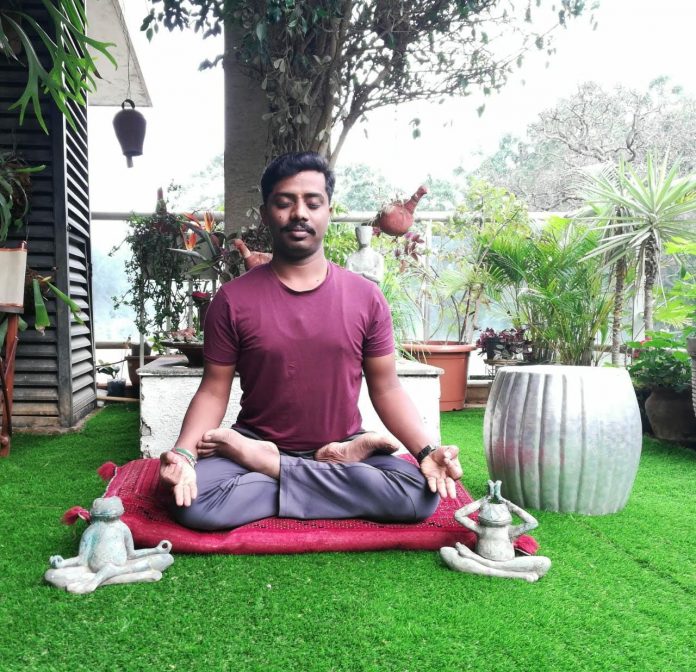 The Journey commences in a small village Alahalli at Soraba taluka in Shimoga district of Karnataka where as a small kid Virendra, follows his beloved Ajja (Grandfather) who was a yoga guru.
An influence that changed his life forever.
Virendra was mesmerized with the magic of yoga and would be spellbound the way his ajja would demonstrate and train him in Sirsasana (Headstand) at ease.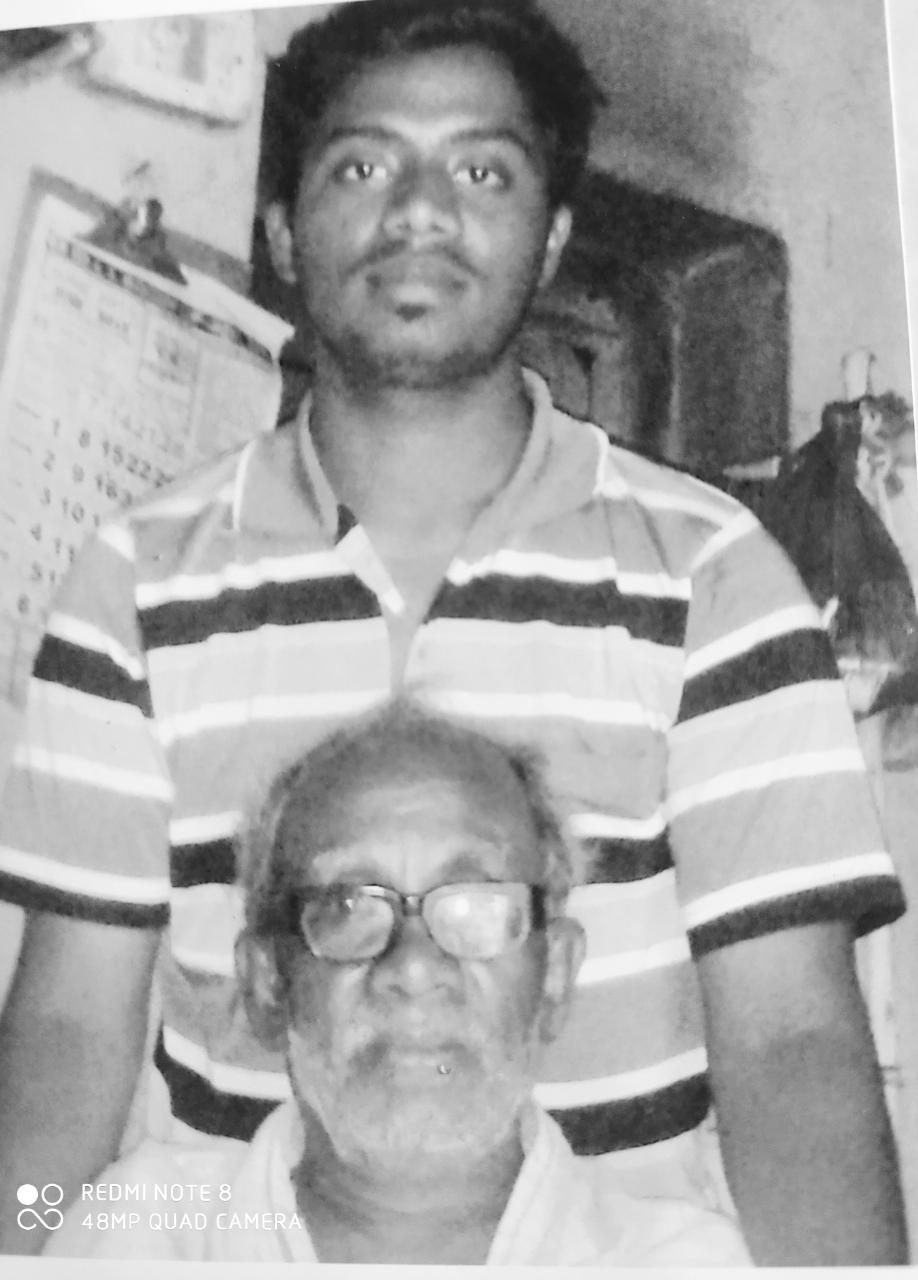 The yogic energy followed Virendra wherever he went and after finishing school, he moved to Bengaluru to join BES evening college for PUC between 2009-2011. Those 2 years flew like breeze and it was time for him to look for a job, what helped him was his inclination towards Yoga.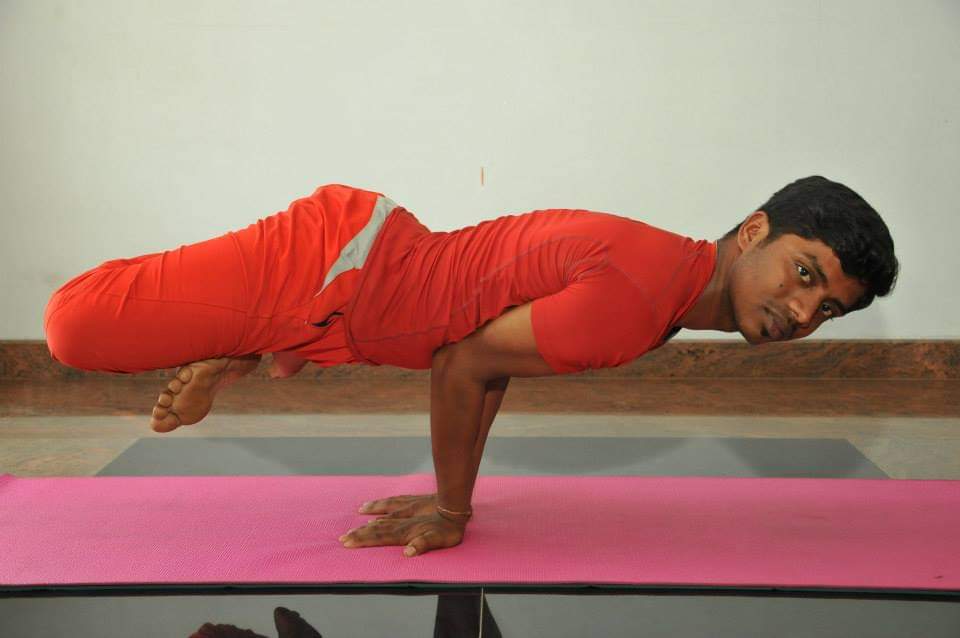 As the famous dialogue from the movie "Om shanti om" goes, "When you want something, the whole universe conspires in order for you to achieve it" and Bingo he got a job at Shreyas Yoga retreat, Neelamangala. This paved the way for him to enter the world of yoga professionally, where he spent the next 2 years working and learning the yogic kriyas and asanas.
While working at the retreat and honing his asanas, he also finished his B.Com in correspondence and in 2013 moved to Shivananda Yogashrama, Madurai to finish his TTC (Teacher training course)  to debut as a Yoga master.
With his humble smile and dream to make people healthy, he then joined a yoga studio in Sadashivnagar known as "Temple yoga"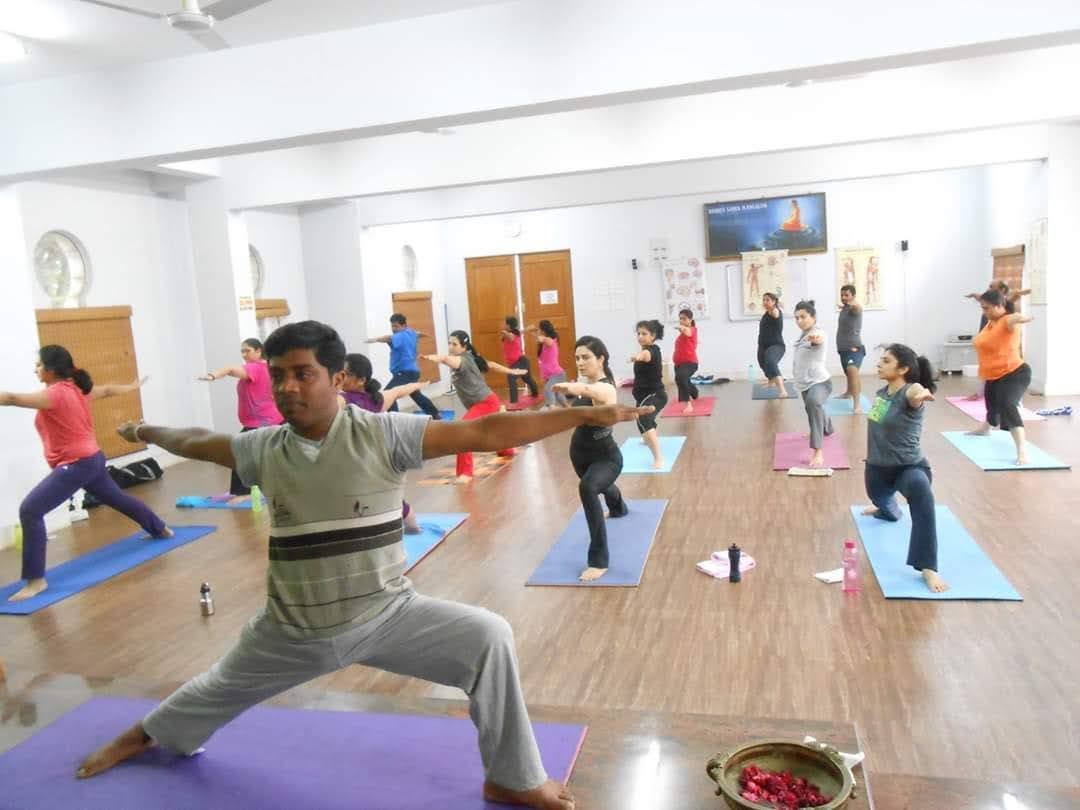 This was just the beginning of his journey with passion and discipline and same energy instilled in him by his Ajja (grandfather) as a child. You can witness the same aura on his face when you meet him in person.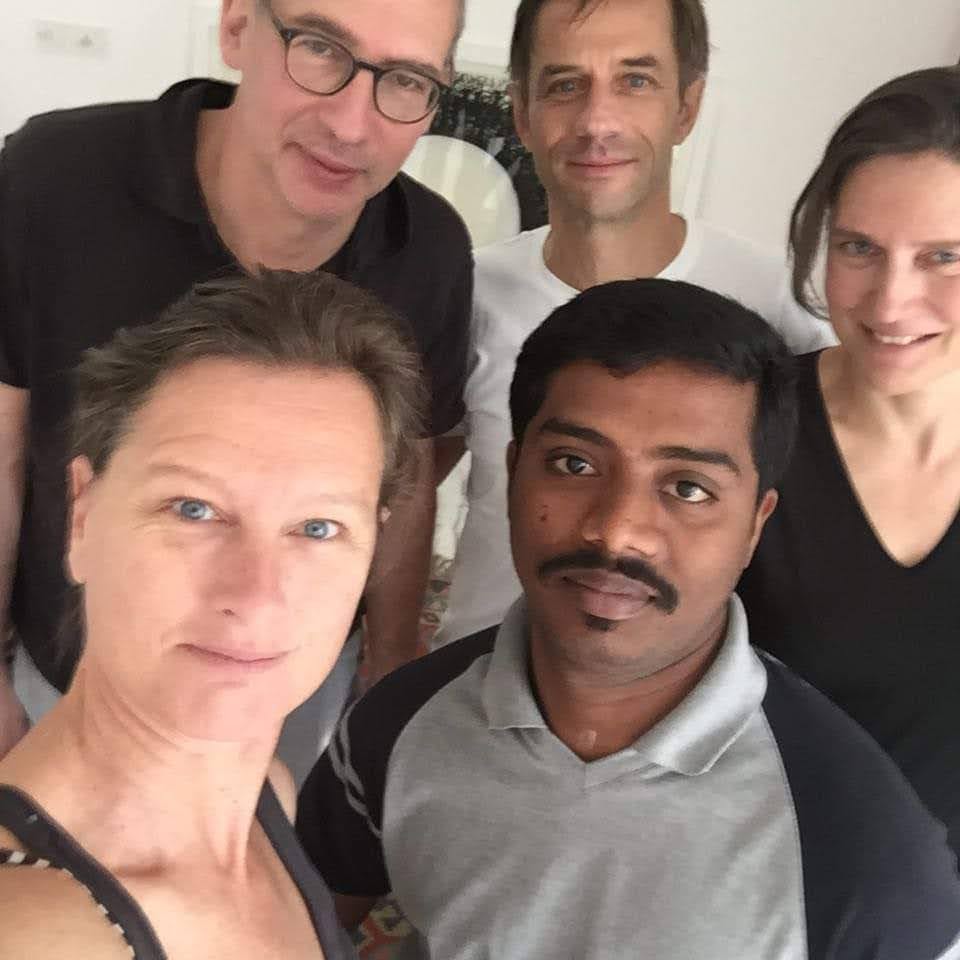 He has been training Men Women & Kids in apartments in North Bengaluru. He has a huge fan following particularly with the women in Shriram Srishti Apartment & Siroya Environs, who have found a great guru to stay healthy.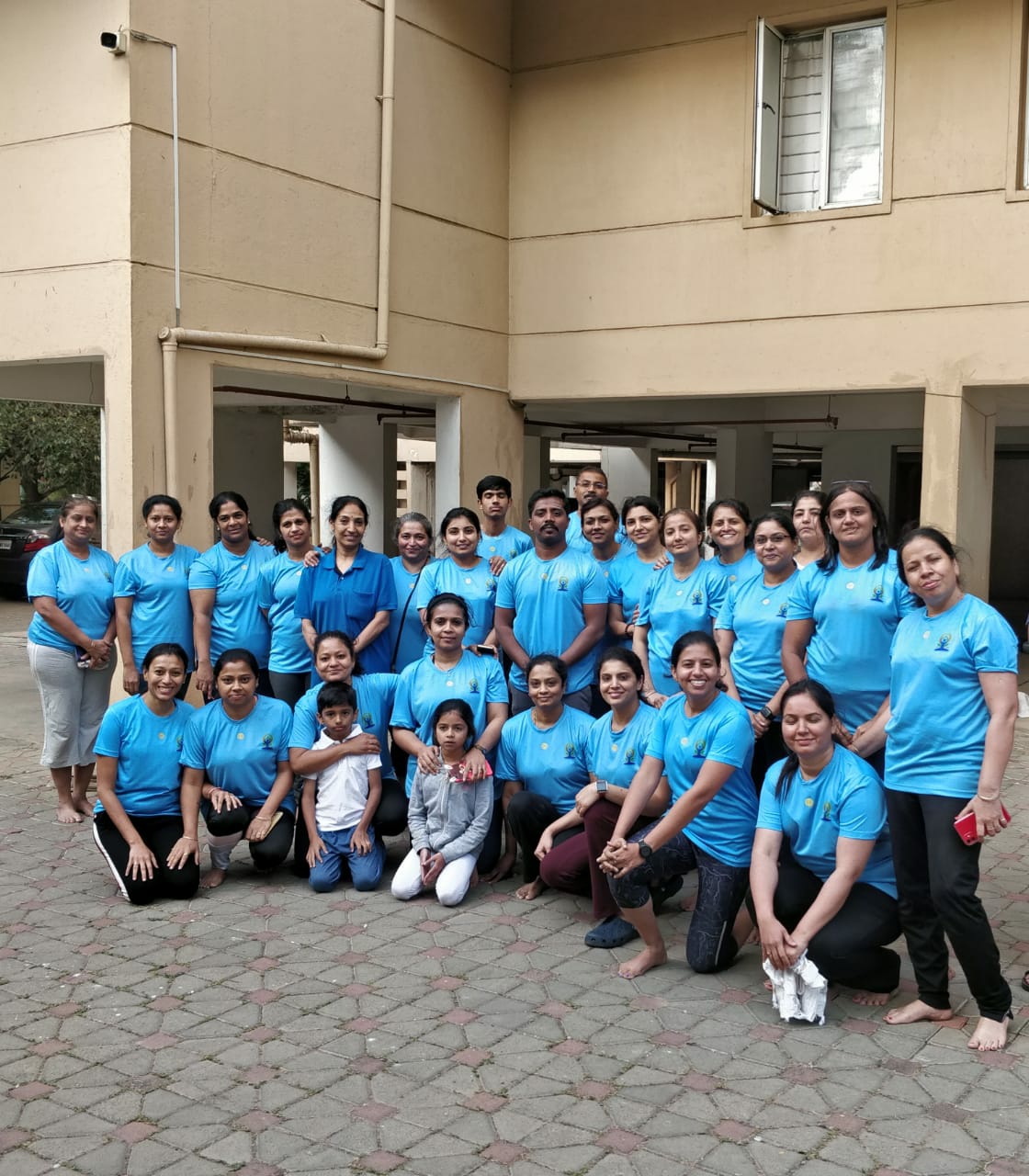 He loves to teach his favourite aasana Sirsasana (Headstand) to his students. Some have really mastered it and made him proud. A student named Abhinav took the challenge for Headstand and did it under one week with his expert guidance and regular practice. (This has been mentioned under his request, so no offence intended).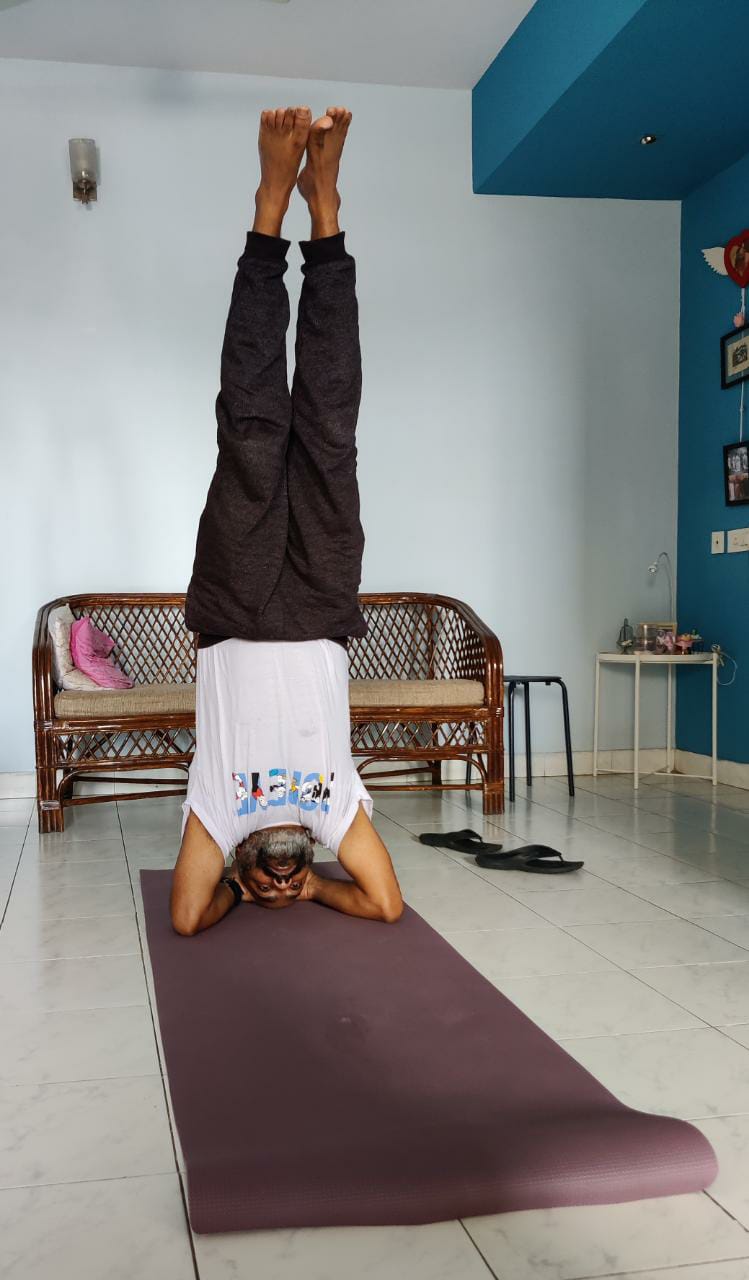 He has also trained students to become teachers like "Kala Adarsh" below who has gone ahead to complete the TTC (Teacher training course)and become an expert trainer after he gave her the confidence and pushed her to go ahead to finish her certification from another institute of repute.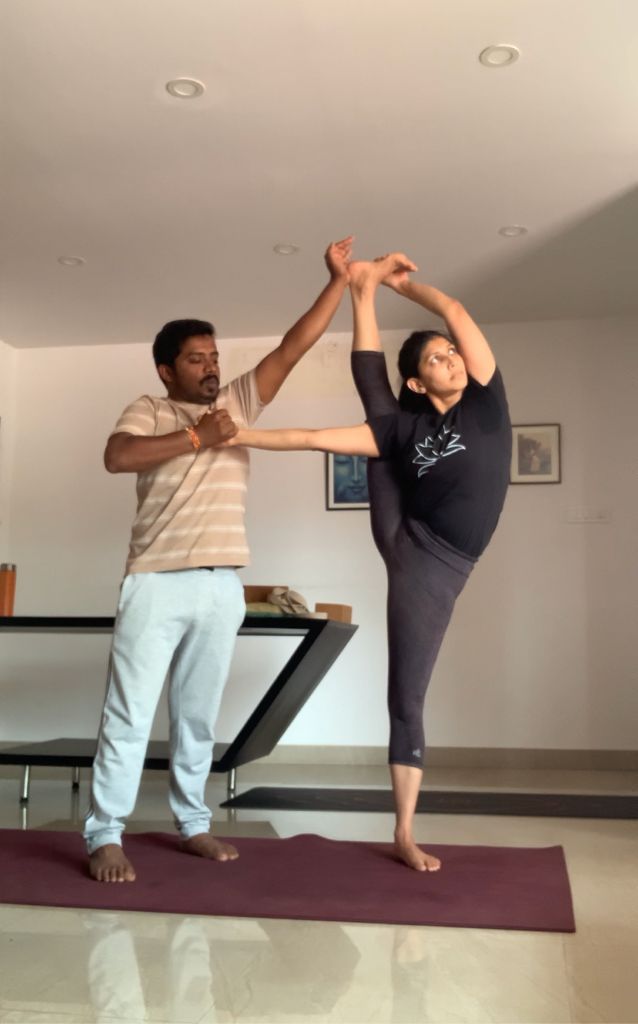 Yogi Virendra went on to complete his diploma in yoga in 2017 followed by Msc in yoga in 2019 from TNPESU (Tamil Nadu Government University). Since then he has been competing at district, state and national level Yoga competitions. He has been felicitated as a winner as well as a judging expert.
He has also successfully treated health conditions like hypertension, diabetes, obesity, backache, cervical spondylitis and insomnia.
After the zoom classes were over with the relaxation of Covid restrictions, Yogi Virendra has launched his new yoga studio "TATTAVA YOGA STUDIO" with the support of his students from Shriram Srishti Apartment & Siroya Environ along with Shri Arvind Parik who helped him with the place for the yoga studio.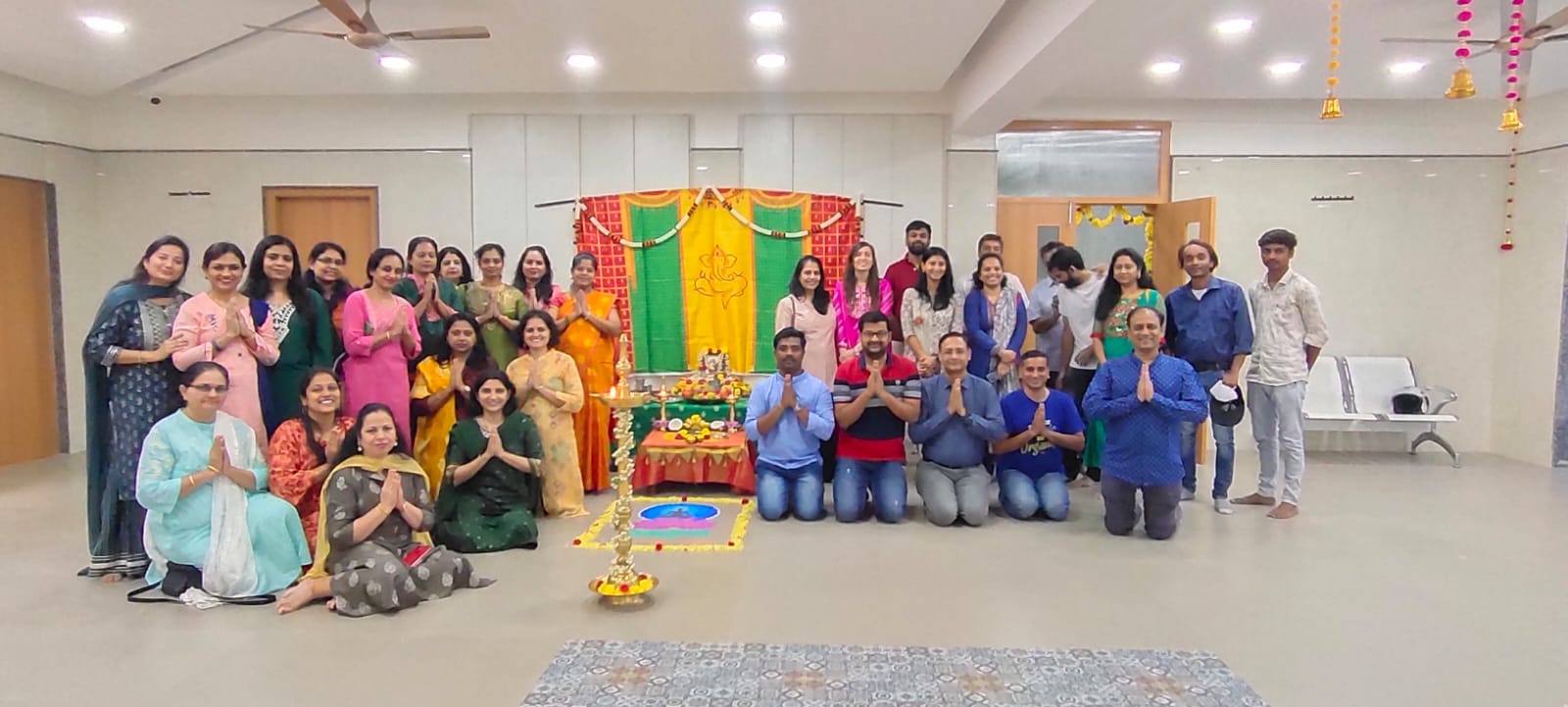 The journey that started in 2013 as a Yogi, still continues beyond the covid times and have become an integral part of his students who continue to follow him as disciples while some have moved to new roles as a trained yoga teacher in India and abroad.
We wish him good luck and wish he continues his healing journey as a yogi far and beyond in the years to come.