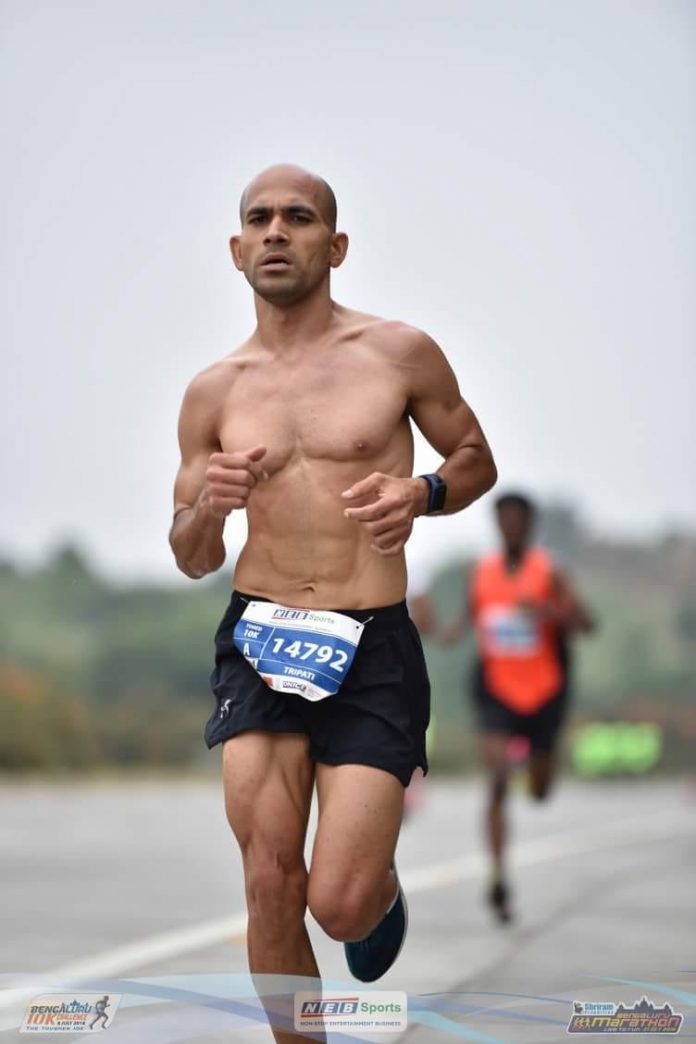 we all have heard of the great saying "where there is a will there is a way" and some people not only believe in it but also take it to a different level and that is the inspirational stuff to be followed.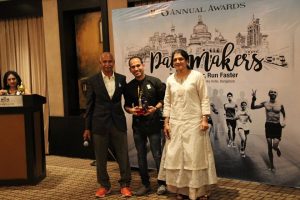 What makes you a star is not being extraordinary person doing extraordinary stuff but following the ordinary rule with discipline,persistence coupled with discipline makes you great and greatness helps you shine among the ordinary. A star attracts you because when the sky is dark with the ordinary, a star outshines like a bright ray of hope which gives you positivity and way of life.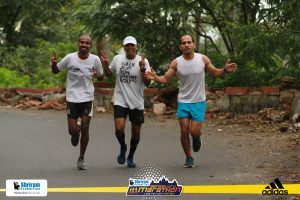 A man who has always delighted me with his humble self and the dedication with discipline that keeps my hope of becoming a good runner is "The star in the galaxy of runners", the great Tripati Sahu.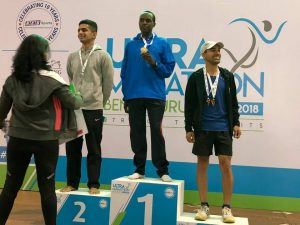 When i came to bengaluru with dreams of changing my fortunes which was finding a job as i have left a comfortable well paying job behind and also to grow as a runner,i found many a great dedicated runners at Reebok running Squad GKVK and also a few who had a zeal to carve a different path for themselves and tripati sahu was the one, a runner ,a cyclist and a wannabe ironman of the future who is always calm and brightens your mood with his child like smile and gladiator like dedication. He has started with small distances and gradually went upto 10k and beyond but had never tested his mettle in the official races apart from the famed TCS World 10k in the past years and had always maintained a very low profile.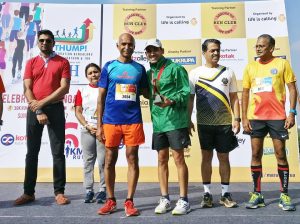 But very few and close people knew that he was actually getting ready for improving his body and mind with dedicated diet,practice,workout with his buddy Susheel Chand to debut with a blockbuter performance on the Box office of a race.Then came THUMP 2017 in the month of December which was his Debut on the Half marathon circuit on the toughest city route in Bengaluru, the NICE road which gives you a short glimpse of what Hyderabad Marathon-the toughtest city marathon may look like.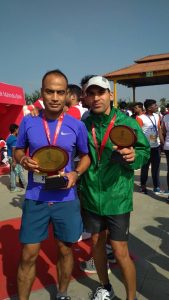 Here he not only completed the run with elan but was a podium finisher standing with the most distinguished runners of Bengaluru running circuit.Words are not enough for a man who is on a mission and is categorised as an elite runner and cyclist, who may someday soon be the next ironman from Bengaluru.


When he is not running or cycling ,he takes care of the finances of one of the Cola Majors of the world and breaking hearts of the girls of the world who want to date him but the guy is on a mission to rise as the next big thing of the running world. So girls if you want to catch this guy pick up the running shoes and run becuse he " the star of the galaxy of runners".