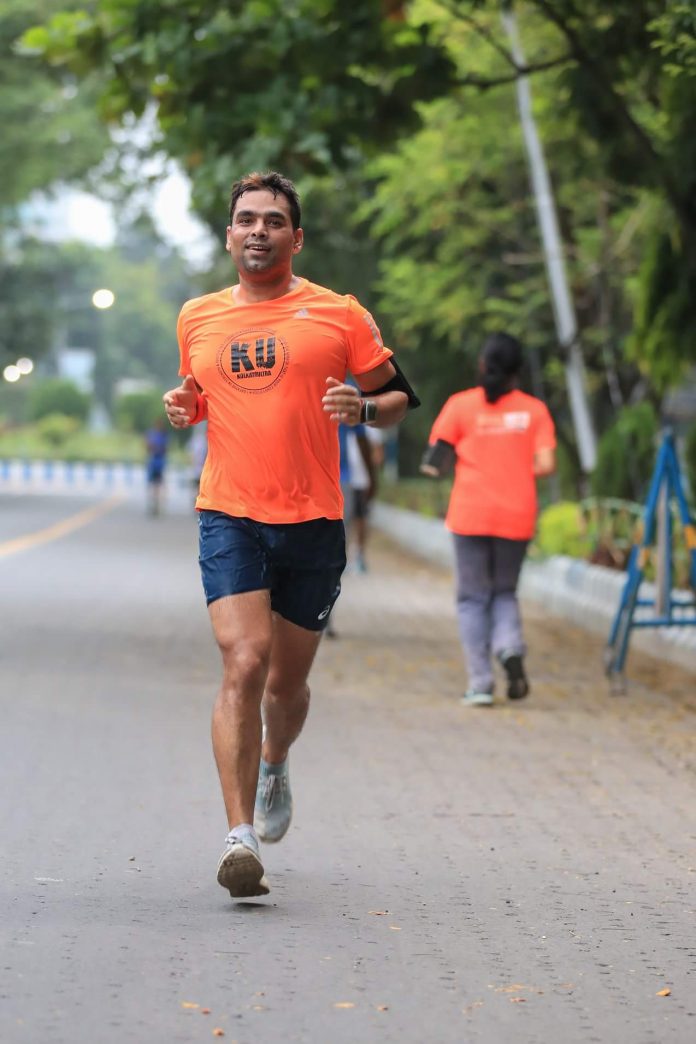 Being a runner we all strive to give our best effort in our chosen distance for run and historically very few people achieve a great timing that we can term as amazing. Imagine a person who is in his late thirties or early forties attempting a full marathon distance of 42.2 kms amid the nervousness and anticipation that too at the prestigious Tata Mumbai Marathon 2018 and finishing with a timing many seasoned marathon runners only dream of. He finished the run at 4.21 hrs which is an awesome time by any standard and for a first time full marathon runner its amazing,he is the running discovery of not only Kolkata but Indian running community as a whole.
The man who is a sharp salesperson like the ambanis, an fitness giant like the Babhubali and brilliant like the Discovery channel of India , he is the "Running Discovery of India" the charming Alok choudhary.


Growing up in a small town of Bihar he had never thought that he would become an icon of running circuit and many a aspiring runners would look upto him for inspiration and motivation, while his studies took him to the National capital region for getting deep into acquiring the global gyan that is required to earn a living he enjoyed all the good things that come as parcel of hostel life. Unhealthy eating habits and late night parties which continued till his corporate life was pumping his body with all the toxic waste which caused him going up the obesity scale.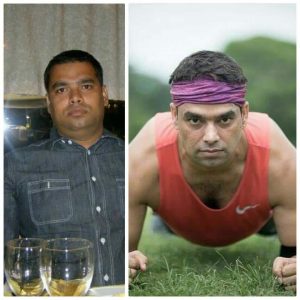 But can a champion remain in the disgusting situation for long , the answer is no never he will and then the transformation story started in the National capital region when he took to running with the help of a guardian angel runner for company around a decade back in 2007 and the journey to the running discovery had begun. Work always takes you places not only literally but physically too and this acted as a speed breaker to his running journey and he finally he landed in the city of Joy with new assignments and aspirations.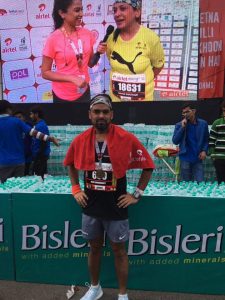 He resumed his running journey here in 2014 and as the time passed he started taking part at practice runs which landed him to register for the famed trail run by one of the resident sport company organized around the largest wetlands around the globe the East Kolkata wetlands to promote the awareness about the natural heritage. At the event he not only ran and flew on the tracks and his performance was so commendable that it drew attention of the organizers and the group of runners who were the soul of the event, The Kolkata Ultra who invited him to join them for training and long runs over the weekends.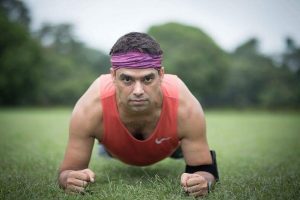 The rest as they say is history, as the running community grew by leaps and bounds he found himself training and mentoring a lot of budding runners which eventually improved his charismatic performance and he ended up doing a Sub 2.00 hrs Airtel Delhi Half Marathon followed by pacing a long list of events that followed including the famed TSK25 or the Tata Steel 25k run in Kolkata in December 2017.All done and dusted he had fixated his eyes for his first full marathon at the world class Tata Mumbai Marathon 2018 where he broke records and egos with his splendid performance of 4.21 hrs finishing time which he managed with an injury gifted to him by a fellow participant who pushed him hard enough to bruise his legs. A sportsman never gives up and he didn't gave up on his performance as well when he finished the toughest city marathon in India the Airtel Hyderabad Marathon 2018 with a finishing time of 4.14 hrs and created a personal history.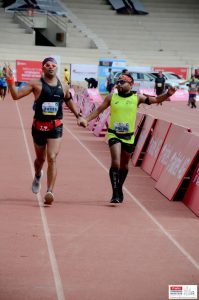 He didn't stop at that too and when a fellow runner was far behind the finishing lines with clock running away, he took the route back with some fellow Kolkata runners and paced her to the finishing line running another 6-7 kms in the process, it takes a heart of gold to go to the extent to help others before helping yourself.
When he is not running you can find him helping and mentoring fellow and budding runners on weekends and he gets his Monday morning blues with a Multinational broadcasting network heading the Regional sales team and he maintains his smile and never giveup attitude looking at the faces of his daughter,son and a loving wife who completed his universe of life.
A rare breed of runner with a heart of gold he is indeed "The running discovery of india" Goodluck