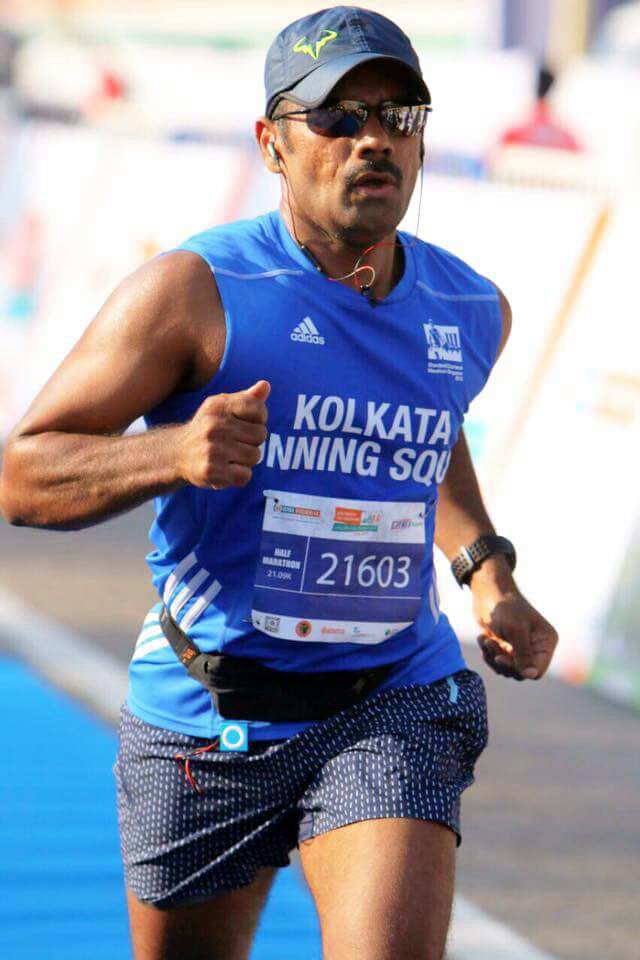 You don't win a game in a day but it takes months of hard work that makes you a winner on the D-day when you ought to show the world what you are made of,its not a race against time not a run against the crowd but you compete with your fears your mind. This makes you what you are rather than what you are meant to be when you take charge of your health and unfold a new way of healthy life to others and that's what champion's like "Vernon Morais" do.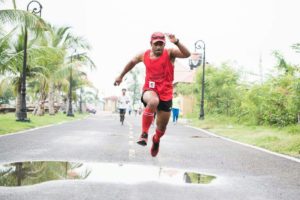 When you end up weighing 108 kgs with the healthy corporate job and Goan delicacies it takes more than a thought to get your life back and you embark on a journey to make fitness a way of life for not only yourself but a whole city of Joy by forming the first Running group of kolkata "Kolkata Running Squad" which imparts one of the best training for fitness and runners in the city and is the dream team for anyone who wants to ride the fitness bus but not everyone is allowed onto this dream team and you need to have the fire in the legs to prove your zeal to get onto the bus of eternal fitness.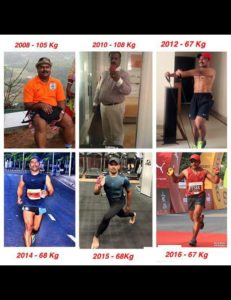 A Goan by birth Vernon Morais is an Idol for those who dream of being fit and and transform themselves into Demigods and Goddesses with chiseled bodies and fitter minds to take on the inner demons of fear and achieve the unimaginable feat of Moving up the fitness ladder from 108 kgs in 2010 to 67 kgs in 2012 with a controlled diet and fitness regime and become a pro trainer with the world of knowledge acquired through hard work and experience and finally took the fitness virus to a world of fitness enthusiasts with the formation of "Kolkata Running Sqaud" in the summer of 2015 which has since come a long way with huge improvement in the lives of the runners.He has ran across continents representing the city's passion for fitness and running in his own unique style and had been part of jury for world class races across the globe.A corporate Honcho by the day he drives the fitness callender for the city as global sports brands reach out to him for guidance and a foothold into the fitness community. He was instrumental into bringing the famed "Pinkathon" run into the city which has iconic "Milind Soman" as the driving force and the man who has brought woman out of their kitchens onto the fitness Map and although there are a lot of runners in the city hogging the limelight none come close to the "Dronacharya" of Kolkata Running circuit who has brought fitness and technique in to the running diaspora.
When he is not delivering speeches at corporate events or imparting training to the upcoming battery of champs,you may find him holding the Indian Flag high in some high octane running or Endurance event in the other part of the globe or having a chilled out time with his sweet family comprising his wife and 2 kids who are his pillars of support that keep him going from one orbit to another.
Way to go Vernon with your spirit of giving the city daily dose of running and health and keep inspiring the new age of health enthusiasts in the city of joy.