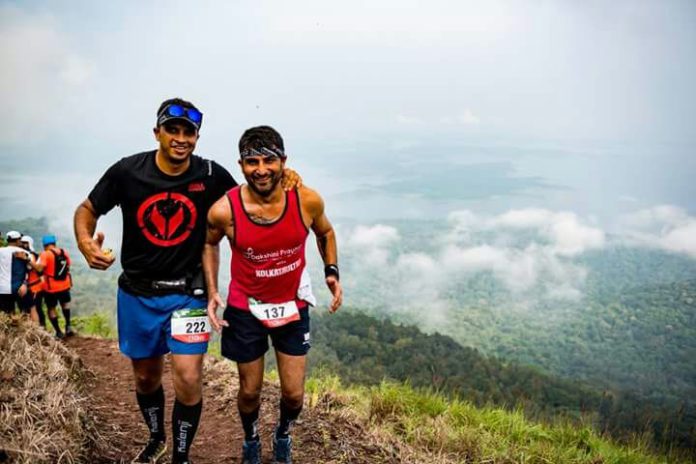 Whenever we read the name viru it instantly transports us to the iconic movie sholay where they made the bonding of the friendship and brotherhood an example even in the modern society, and how they overcame challenges together was the essence that made "sholay" an iconic movie.
If this comes to you as a movie review of old times then hold on this is the plot which is yet to unfold in the next few paragraphs where you come to know of the greatness of these wonderful souls focussing on "Viru".
Introducing the Jay-Viru of Ultra running and pride of kolkata running circuit Jaydev Raja Aka Jay and Vipul Majeji aka Viru who have taken the endurance challenge to the next level for the aspiring runners who are looking beyond marathons to test their will and determination of "Mind over body".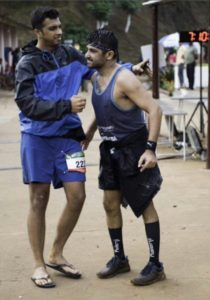 Viru aka Vipul Majeji is a great runner and a wonderful human being whom i met at the Hyderabad Marathon this august but the real story starts from how these duo met and the journey started. It was summer of April 2015 when the running virus was yet to catchup in the city of joy and 4 young friends used to go for practice at the famed Red road in kolkata which was frequented by the upcoming Demi-God of kolkata running Jay aka Jaydev Raja who rules the hearts as Jbro. One day the stars were aligned in such a way that both Jay and Viru were there on Red road around the same time and a common angel among the 4 friends Prerit kedia introduced them and the story began to roll. By that time Jbro was a professional runner with a couple of full Marathons medals in the cupboard and vying for his next ultra run and Vipul was a regular fitness enthusiast who was aspiring to run long distances,Jbro started with his guidance and those days he used to do 3-4 laps of 7-8 kms each starting from Red road to outram ghat ,kiddherpore and asked them to join .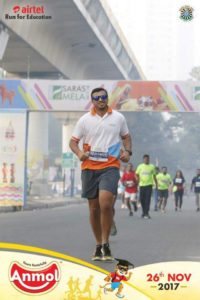 The first lap was all that took away 3 runners from the group as they have not run that distance regularly but the only one who survived to complete the second lap was our Viru ,although he has never ran such a distance and was panting for breath but he didn't give up and that marked the birth of the future Ultra runner who keeps us amazed with his feat.
What followed was his first Full Marathon in November 2015 at Bangkok which was joined by Jay aka Jbro who had completed his ultra run at bangalore a week back thus the benchmark for future collaborations was set and our viru lapped up a couple of more marathons in kolkata that running season adding to his running expertise.
The next season of 2016 he followed up his marathon running feat gratuating to the league of Pacers for New runners at the prestigious events like Airtel run for education, Tata steel TSK 25 and IDBI Kolkata full marathon 2017. Once done and dusted he started his focus on the next orbit of running ultras and started practicing at the lakes under the expert guidance of Jbro and registered for Malnad Ultra 2017 for 110 kms where he displayed extraordinary courage ,endurance and nerve of steel and completed 93 kms despite being bitten by some insect which caused swollen legs and immense pain but he emerged as a gladiator in the rains and tough trails setting an example for all future ultra aspirants.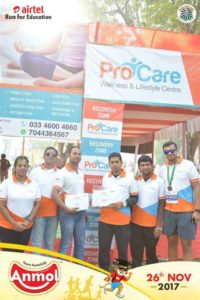 When he is not running, he looks after his family business and have recently ventured into the noble business of helping atheletes and common man with wellness and lifestyle therapy associated with lifestyle diseases and sports related injuries. In the current running season he and his team of experts has organised free camps and support centre at recently concluded  BSF half marathon and Airtel run for education where thousands of participants were provided free expert care ,and who else understands the need of the runners than the great runner himself.
This is just the beginning of a long innings and we hope thet Jay-Viru of the ultra brigade in the city of joy keep inspiring and helping more and more people to achieve the unthinkable. May the real "Sholay" begin.