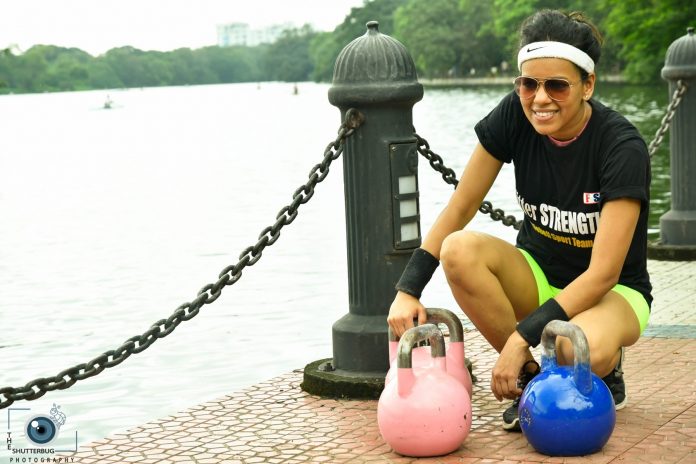 As they say behind every successful man there is a woman, but do we ever acknowledge the fact what these woman can achieve if shown some support and love. There have been numerous examples in the past where a woman sportsperson have made india proud but then have vanished from the scene given their changed priorities after entering into marriage and family life where the dream dies a natural death.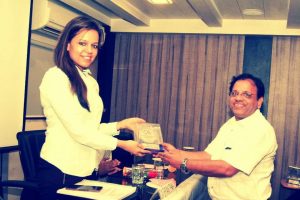 Its a rare occurrence where a woman rises higher with her ambition and goes beyond the borders to hoist the national flag on foreign soil, balancing her family and professional commitments while living her dream.


Presenting the inspiration for the average Indian Woman, who has gone beyond the kitchen and the boardroom with the support of her family and determination putting the Indian Flag on the International sports arena ,the ever smiling Shivani Agarwalla. Even before the question crosses your mind of which sports we are talking about, its not the normal cricket,football,hockey of "Chak De India" type but its kettlebell.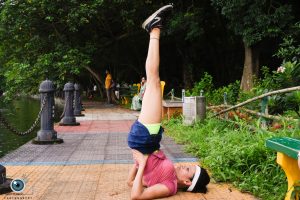 Kettlebell is a cast-iron or Cast-steel ball with handle used for various exercise and has been in existence for more than a century and was initially popular in the USSR and adjoining countries before becoming a fitness fad and recognized sport worldwide.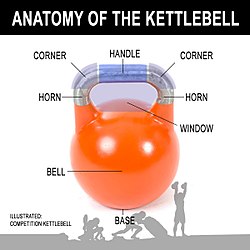 Shivani is a practicing Chartered Accountant specializing in GST, a wife ,mother and a sportswoman who represents india at International sports meet in Kettlebell championships.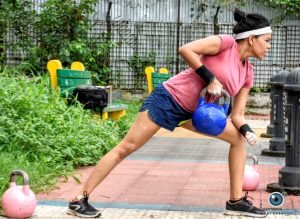 So how an average woman got into such unique sport which is not unheard but not a common sport in the country, it was destiny calling indeed for this mother of 3 year old son " Lavik" as Shivani describes going down the memory lane " I was never a gym person and nor have I participated in sports while in school not even in the march Past at the annual sports day but was motivated by my mother to be fit and active. As a child I have a vivid memories of going for evening walk with my mother to the Horticulture Garden at Alipore which my mother still continues."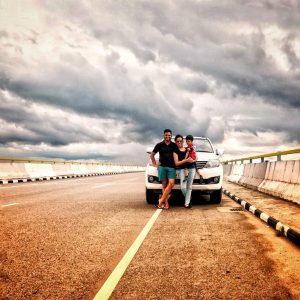 As she grew up and got busy with her studies ,started working and got married the fitness regime has gone for a toss and she was engrossed in the daily grind. Then she entered the most beautiful phase of her life, motherhood and the bliss came with some additional responsibility ,which is post delivery weight gain.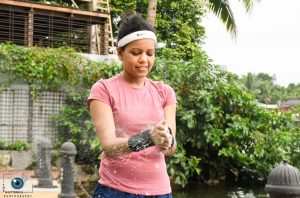 She is not a person who would simply let life take over on her plans ,with some motivation and support from her husband Mayank  who is an avid trekker and ultra runner ,she joined the Gym at the famed Bengal Rowing Club, where her destiny was to change for better forever. She met her trainer Mr Arnav Sarkar who saw something in her and asked her to join the weekly Kettlebell classes at the club which she was not very keen about but joined and to her surprise he asked her to participate in a competition in a month's time with a 8kg Kettlebell where she outperformed her mentor's expectation.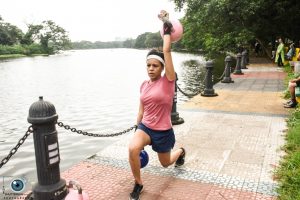 But with a toddler at home, it became difficult to continue her new found passion and the journey of fitness slowed down to the extent that the journey could have stopped abruptly had her mentor not upped his support and offered to train her at home. He trained her like a champion and then came the Asian Championship in Malaysia 2017 where she won the best female snatcher award making her the first Indian in the history to get an individual trophy and as they say ,the rest is truly history.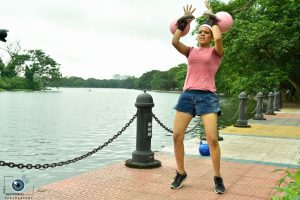 She didn't stop at that and went on to participate in runs winning the BRC run 2017 & 2018 CSC run 2018 and as we read this extraordinary story she is already on her way to participate in World Kettlebell Championship at Uzbekistan 2018, making her the first Indian woman to represent India at World championship for Kettlebells,where she plans to lift the 16kg kettlebell and eventually eyeing a 24 kg kettlebell shortly.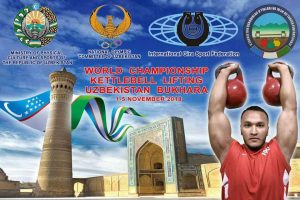 This Ambitious sportsperson dreams of being India's best woman kettlebell lifter and wants to inspire people to take up fitness as you do not need a reason to invest time in yourself as firness is a way of life, it just needs to be on your priority list. Quoting Mark Zuckerberg " You need to pick 3 of the 5, Work,sleep,family,fitness or friends"
Shivani has chosen her pick, when are you getting yours.
Pix Courtesy : The Shutterbug Photography