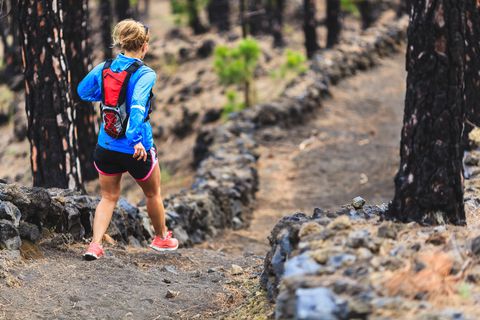 Click on Indiarunning.com for exclusive information on races and registrations across India and click here to download the Complete report
I am back after a writing sabbatical with renewed energy to transcend new horizons, with new goals and milestones to cross as Scroogeuncle beckons. The sweltering heat in the City of Joy is close to unbearable but what has changed in Kolkata over the last one year is the gusto to run despite the odds. With the increase in the number of running groups in the city, the opportunities created for runners has grown manifold. Non-runners have an opportunity to find their feet with a running group in their locality while existing runners are aiming higher to dream of ultra marathons which are beyond a distance of 42.2km, like it were another trek up the mountain in the neighbouring State of Sikkim.
A trek might have excited and scared quite a few people until 5 years ago, but now anymore. Now like a trek, an ultra has become an achievable dream for many, with the city having it's own 60 km ultra marathon that launched in 2018. This has created opportunities to clock higher miles within city limits while others are open to exploring opportunities to run ultras outside the boundaries of West Bengal. This trend was spotted back in 2015 with just two people in the city to have run ultra marathons of 100km in Bangalore, Tushar Tripathi and Jaydev Raja. A few attempted the Malnad Ultra, a tough yet scenic run in the coffee plantations near Bangalore. Apart from KU 60, the opportunity came for runners to target the Ayodhya Run, in Ayodhya hills in Purulia district. Once a dreaded maoist area, it has now turned a place to explore, amidst natural beauty.
This year, more people are looking for events to participate in, in groups if not individually which means you are likely to find someone from Kolkata going for the same ultra marathon that you are targeting. Be it stadium runs or other scenic ultras across the country, the running track beckons and the high miles to conquer are just an excuse to run more. What is refreshing, is how the city of joy, often referred to as a laid back city is re-writing the rules. There is no longer lethargy running through the veins of individuals who choose running as a passion to stay fit. The climatic conditions and location disadvantages not withstanding, runners still find ways to train, to beat the odds which also include the negligible access to hills and sand beaches.
As they say, when there is a will, you will find the path that you walk to create memories of a lifetime. Those memories could be in the form of experiences and medals in the showcase that add value to your life. Let Kolkata show the country that when the going gets tough, the tough go running. So bring it on Kolkata, it doesn't matter whether you are raining off season, what matters is that you listen to your body, before it stops listening to you. Of course, it goes without saying, it is mind over matter that conquers the odds.
The Post has been curated in partnership with IndiaRunning.com for the Report and the details provided in the post is from the author's personal research and any deviation on fact should not be associated with IndiaRunning.com