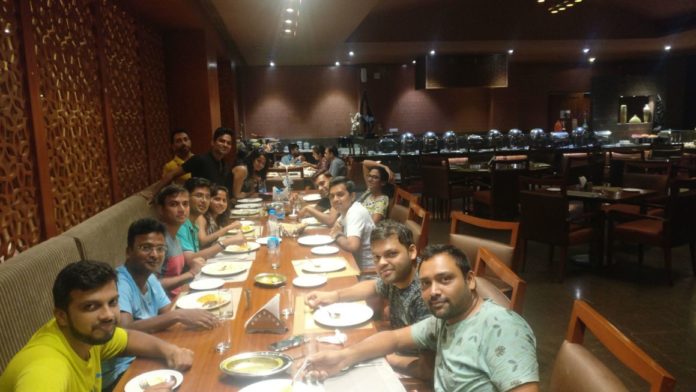 Hyderabad ! Here we are the new Bahubali on the running scene to rock and roll and take a leap of faith and show of strength at the 2017 edition of Airtel Hyderabad Marathon.
Coming down for our first outstation run together in such huge numbers was itself beyond our imaginagion,but now its a reality and we are redy to put our mark on the Hyderabad marathon route tomorrow when the rest of the world sleeps on a rainy sunday morning here in the Tech city.
Some are veterans who have done their Half and Full marathon together and most of us have come to test our nerves of steel in the Half and Full Marathon categories boosted by never give up spirit and bonded by trust that keeps us binding.We may have put up at different lodgings and enjoying different food styles and moments on the pre-eve of this great event where history would be made and myths shattered,some will bond with each other some will regain the faith they have within themselves but what we are sure of is that we all will emerge as winners at large.
Juggling work schedules and priorities to support each one of us in this journey of fitness itself makes us the Titans in real life and we don't have anything more to prove and just to enjoy the fun associated with tomorrow's run.
Lets take a leap of faith and enjoy the journey, the destination is just round the corner.