Wondering if your child would be able to cope up with the rapidly dynamic and unpredictable challenges and changes of the future would not help,you need to get them ready for the new age challenges with the new age educational techniques and curriculum. In this rapid innovative and digital world new techniques and tools are of utmost importance and can get your child the edge over the masses by making learning fun for them and create an environment for the emotional and intellectual development which would be easy and effective.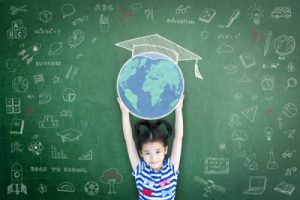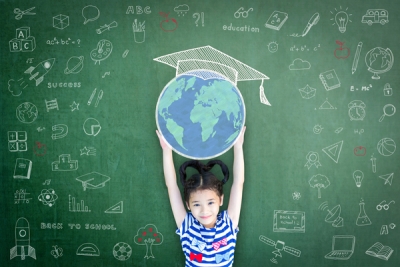 Gone are the days when parents would only think of getting there children enrolled to school after they cross a certain age,and as India along with the world goes digital the entry to the schools and colleges are very competitive.So,your child must be ready to face the first taste of competition and what life will throw at them .
As parents,one shouldn't lose the crucial early years in the child's development where the brain absorbs the maximum and is most malleable which in turn develops the capability to think.This is termed as early brain stimulation.

According to theguardian researchers have concluded a two decade long research study and have found that,when a child being surrounded by books and educational toys,these exposure then,will leave a positive impressions on a child's brain well  into his teens which will then trigger a better all-round development .Also,as quoted NewYorktimes "Babies are smarter than you think" and you as a parent should be smarter in investing in the best educational techniques and tools to get your child ready for their future .There are very few oraganizations who have a programme for your child to help them cope with their future, like ETL(A times group co.) which has pioneered the concept of early education for children, especially before they enter formal school.


ETL or educational technologies limited is a Times group subsidiary which is laser focused  on children's education through innovative programmes through interactive books and multimedia,designed to assist parents to help the child start learning even before they speak.According to research at the age of three months the child's memory is far greater than ever imagined and great time start their learning process.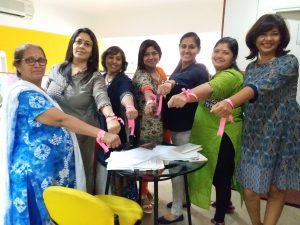 The company has a unique Leadership and Specialized Sales Specialists as woman at helm since they are the best people to understand the challenges of raising a child and imparting meaningful education and when the time is right for the children to grasp the essence of knowledge.
Operating in 21 south Asian countries,their research team has developed a Total Development Programme which works wonderfully for starting the learning curve for your child in a fun and innovative manner .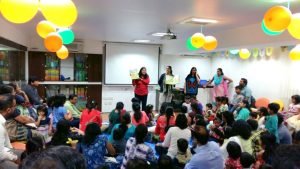 The company operates a well laid out programme for kids which is easy to understand and follow,both by the kids as well as the parents, combining interactive,visual and storytelling techniques which are designed and is the best suited  for children between new born babies and up to the age of 8years.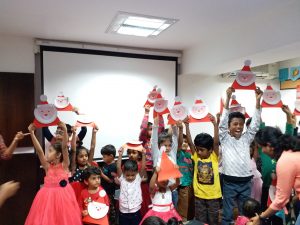 The ETL program is based on different stages of learning and the company has also come up with an overall development program titled Total development program (click for details) which includes early learning concepts,developing curiosity,communication skills, cognitive and logical skills and value etc .Which creates the base for a holistic development in the child.
So if you want your child's future to be in safe hands then check out the program now and get in touch for a free demo with a click.