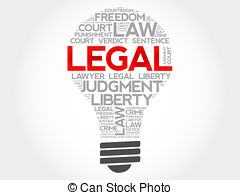 The next decade distruptive tech may be the game changer in the legal process and there are no doubts that it may be remote eNotarization, or webcam notarization, which enables a signer to have a document notarized remotely using web conferencing technology and digital signatures as per myadvo.in
Remote eNotarization isn't the first attempt to make the notarization process more cost-effective and go paperess as in the past many advanced econimies have tried there hands on it such as In 2006, the National Association of Secretaries of State developed certain standards for electronic notarization, or eNotarization, which were offered to states for voluntary adoption and this allowed documents to be notarized digitally and signed with e-signatures but the process was not absolute and still required the signer to physically appear before the notary.
But, with remote eNotarization, both signers and notaries have the freedom to complete transactions from wherever they happen to be.
In the most developed economies they published research white paper about both types of eNotarization and highlighted the growing support for remote eNotarization. According to the white paper, several influential industry organizations have voiced their support of the technology, including the Consumer Financial Protection Bureau, Fannie Mae, Freddie Mac and Quicken Loans and that's what Myadvo.in also supports and believes in
As remote eNotarization is increasingly recognized by industry leaders, it's sure to gain even more traction in 2017. Indeed, it will undoubtedly become the norm. Here's why:
Safety
Remote eNotarization offers greater security features than a traditional, paper-based notarization. as the signer is no longer required to physically appear before a notary, he must successfully complete a knowledge-based authentication (KBA) process to verify his identity like the use of aadhar based authentication which would present questions to the signer about information found in years of public records such as details from credit reports, town hall records, public records and more. In order to obtain access to the document, the signer must correctly answer a certain number of questions within a designated amount of time.
Remote eNotarizations would leverage digital signature technology—a highly secure form of an electronic signature that embeds the legal evidence of each signature into the signed documentand startups like Myadvo.in are in the same game to promote digitazisation of the legal process
ease of doing
One of the best features of remote eNotarization is the freedom to complete a transaction at any time, from anywhere, as long as there's internet access. Remote eNotarizations can be performed in a fraction of the time it would take to meet a notary in person, sign the documents and then drive back. In fact, a typical remote eNotarization takes less than 10 minutes.
Speeding up the notarization process enables all of the parties involved to spend less time waiting for approval and more time on what matters most—their work.
Cost savings
The financial benefits of remote eNotarization go far beyond reduced paper usage. Signers save time and money by not having to drive across town to meet with a notary or pay for a mobile notary.
All this and many more benefits would add to happiness of the common people who are so burdened with the existing legal tangles,