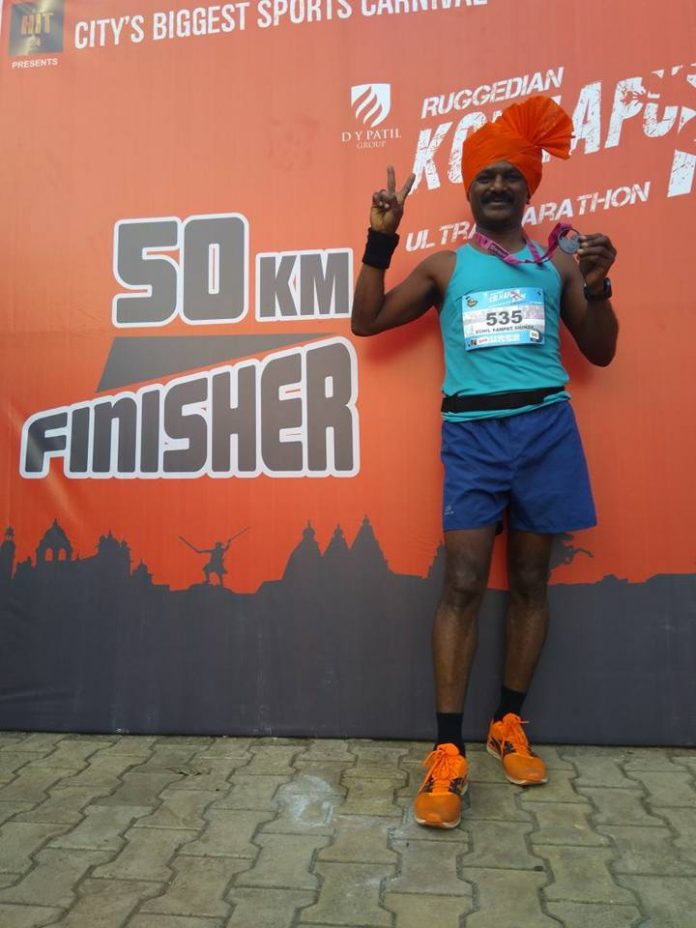 We all are chasing something in our lives, selling dreams trading things for our family so they remain happy and content. Trading one dream for another like a true family-man.
Sunil Shinde is one such family man, who has slogged his way up from a humble beginning in sales to be the lord of South and west Indian market for a prestigious cement company.
A true achiever in every-sense with a loving family, a well paying job and peace of mind to sum-up but his world came upside down when a few years back one of his colleague coerced him into taking the lipid profile test. The test results were alarming with high cholesterol on the anvil, which needed some life altering habitual changes.
One Fine day Mrs Shinde took charge and suggested this salesman to start running, and like his targets he kept beating his own record by not only improving his health statistics but also his timings with multiple podium finishes up his sleeves.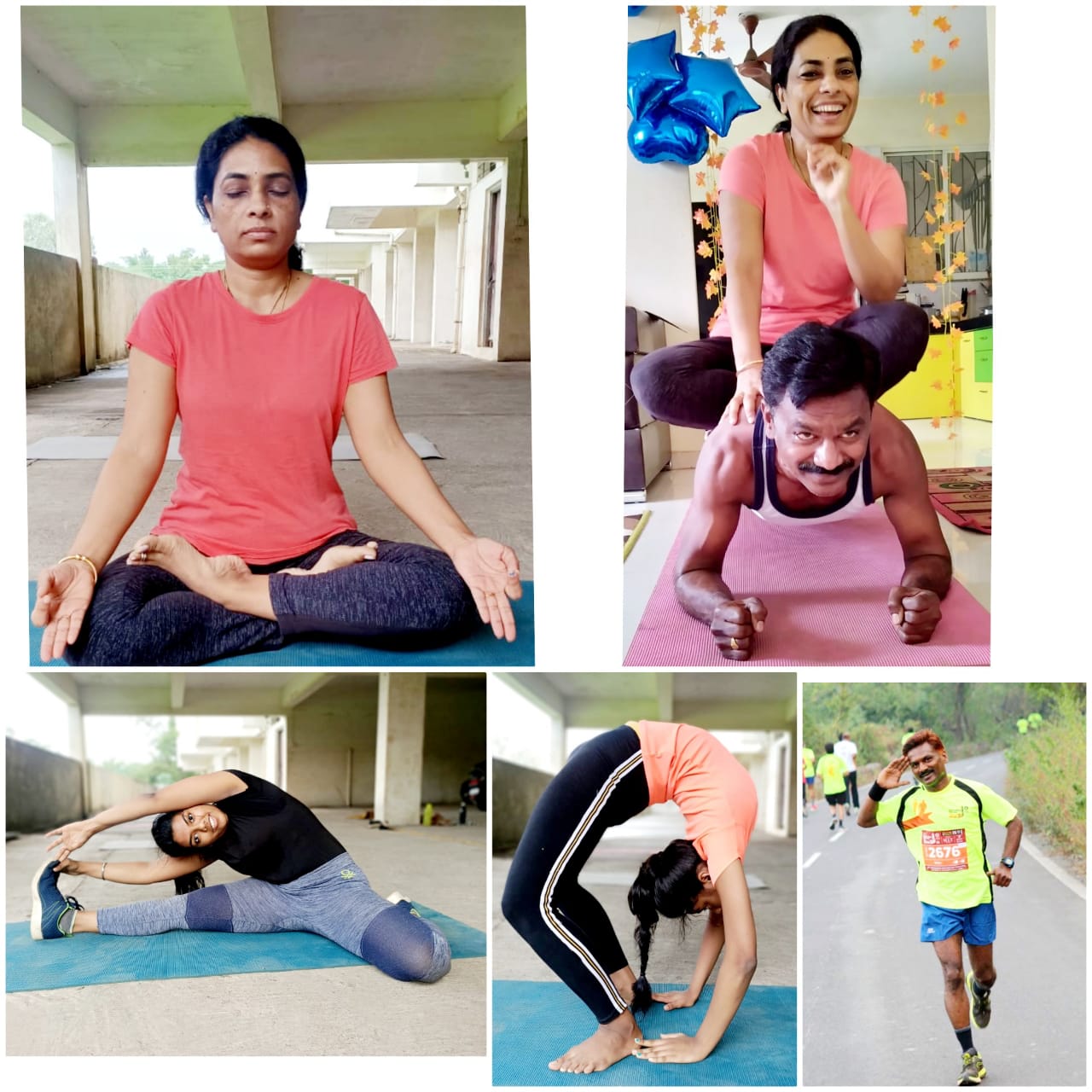 He bagan with walks for an hour but was not exhausted enough, then came a phase when he started running with the kids on the ground but it didn't excite and exhaust him either so he started increasing his distance and pace up his runs, to his surprise he was running faster than he thought.
It is Hubli Fitness Club HFC who made me a Podium finisher from a Raw runner. Hubli Fitness Club is my GOD.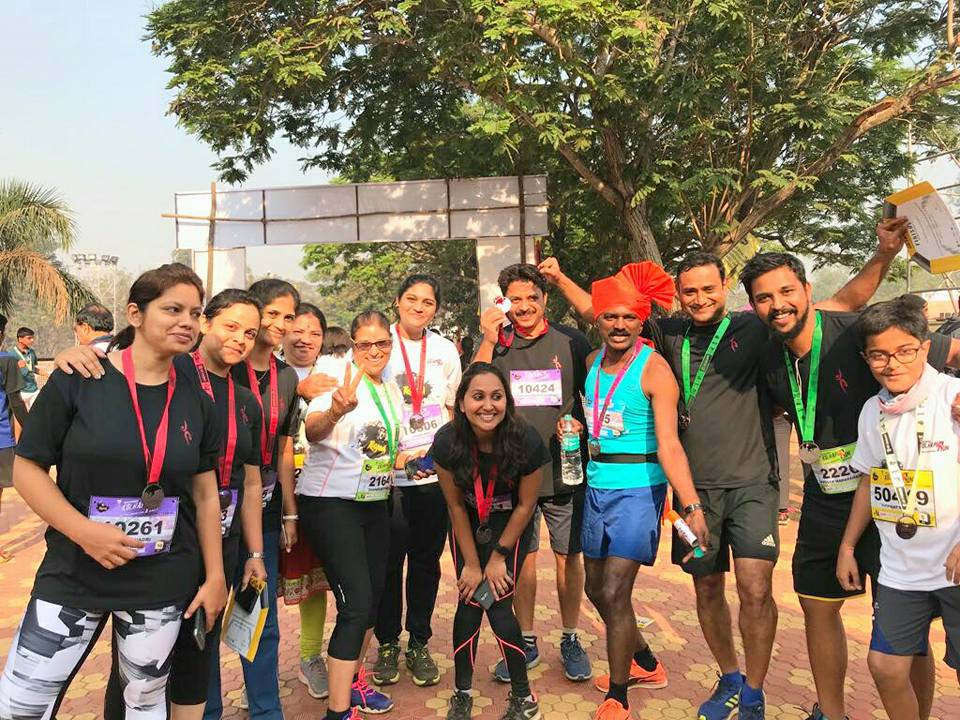 In the first year of his transformation back then in 2014 from a raw runner to a long distance one, he even didn't had any idea that there are different shoes for various level of running, tracking devices for distance and speed and would record his timing in a separate diary in his old school style. But his discipline and consistency took him from a "Salesman on the run" to a runner par excellence.
He wakes up around 4.00 am in the morning for his runs and clocks a 21.1kms run consistently, except his resting days which which are a 10km warm-up runs.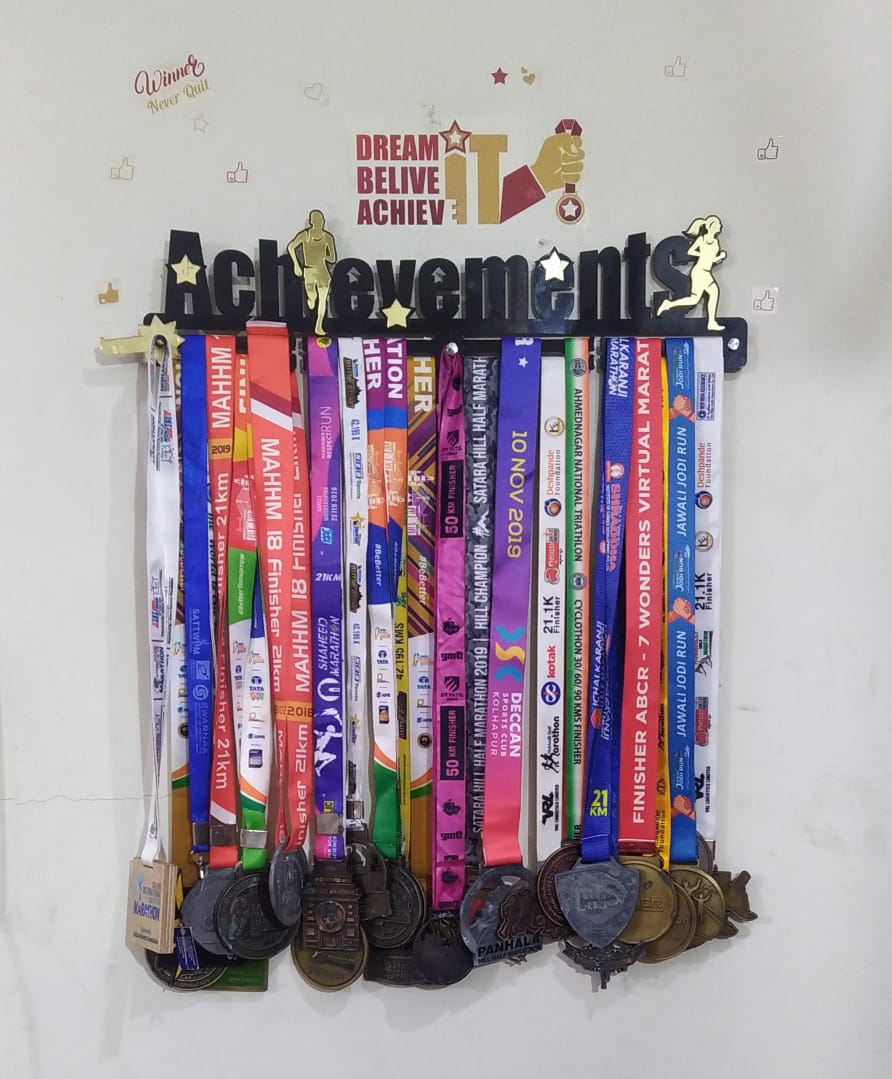 A father of two lovely college going daughters who along with their mother are advanced yoga practitioners, The journey started with chasing his health inspired by his better half have earned him more than 11 Podium finishes and a Boston qualifying timing at Tata Mumbai Marathon, in his age category and even lockdowns have not dampened his spirits since he keeps clocking daily Half-marathon runs as practice and keeps inspiring the people around.
"My dream is to run 100 kms in sub 10 hours and wanted to continue Running as my passion for the rest of my life as I too strongly believe in" Life is a Marathon and not a Sprint you need to run Far and Fast"
In his message to aspiring runners he quoted "One run can change your day many runs can change your life."
Running is the only one thing I do daily and never regret