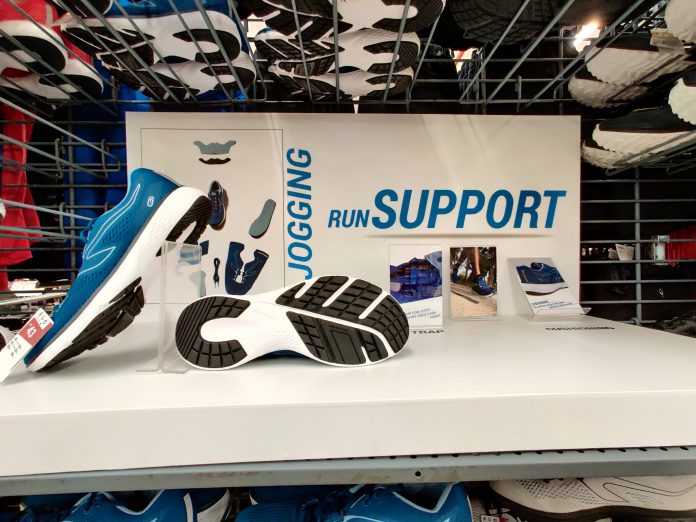 So when i decided to go visit the Decathlon Store,Airport Road Bengaluru to check out what's new for ruuners this season i was amazed with the new stock in the section and for that matter i am always amazed to see their collection when i visit their store once in a while even though i might not be in a mood to buy something.
This time what caught my eyes was a new set of shoes for joggers/short distance runners in blue on their showcase and i was in love with the color so decided to try it out and it turned out to be a delight on the foot as its all about cushioning,breathability and comfort .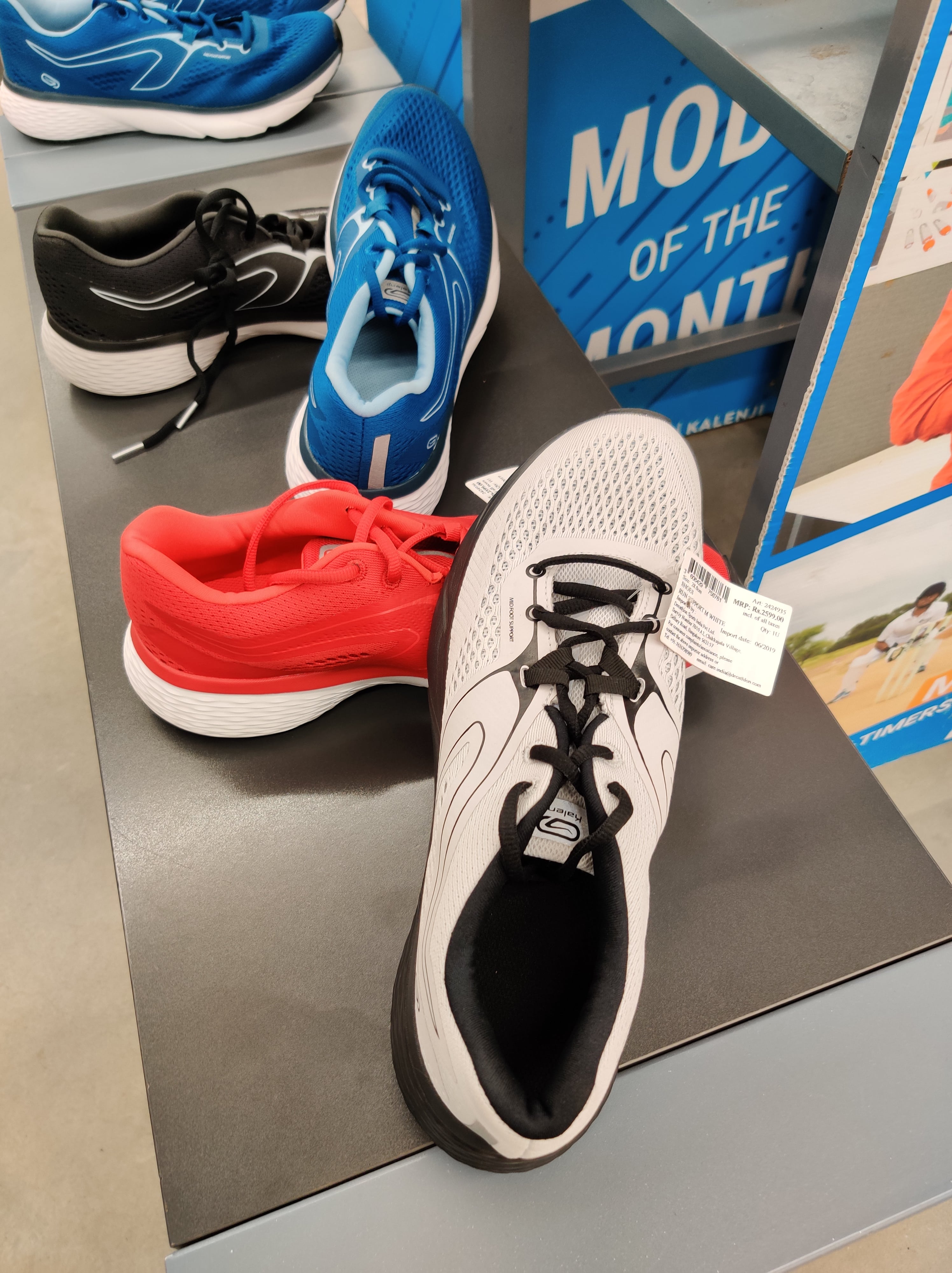 The Kalenji Run Support By Decathlon is very comfortable to wear with its featherlite material woven like a mesh gives enough room for your foot to breathe and not get hot when you sweat while you are on a run,although the socks would help but the heat generated underneath need enough air circulation to give you a comfortable running experience.The Sole of the shoe is soft inside giving your foot a cushioned running environment and sturdy outside to provide a long lasting durability as soles are the hardest hit portion of a shoe while running.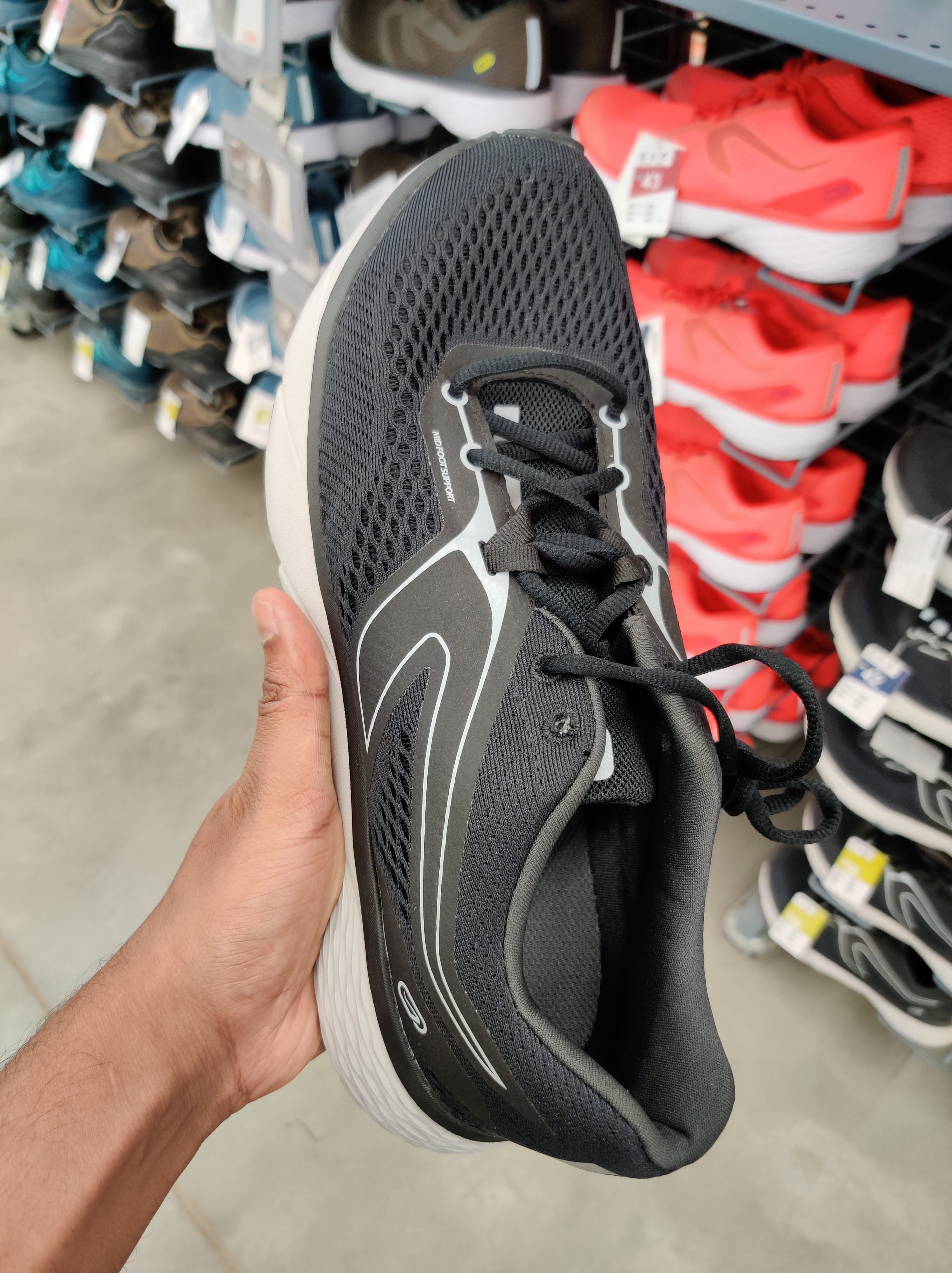 It has X shaped strapping system that provided a gentle Support to your foot and and the lightweight design,around 250 gms for a 8 no shoes which is my size for running gives your running/jogging experience a new high on the tracks and with a budget of less than INR 2500 makes it a must have in your shoe rack for your healthy lifestyle and jogging/running regime .
Highlights for the Shoe:
Breathebility
Flexibility
Cushioning
Lightweight
Pocket friendly
Eye-catching colors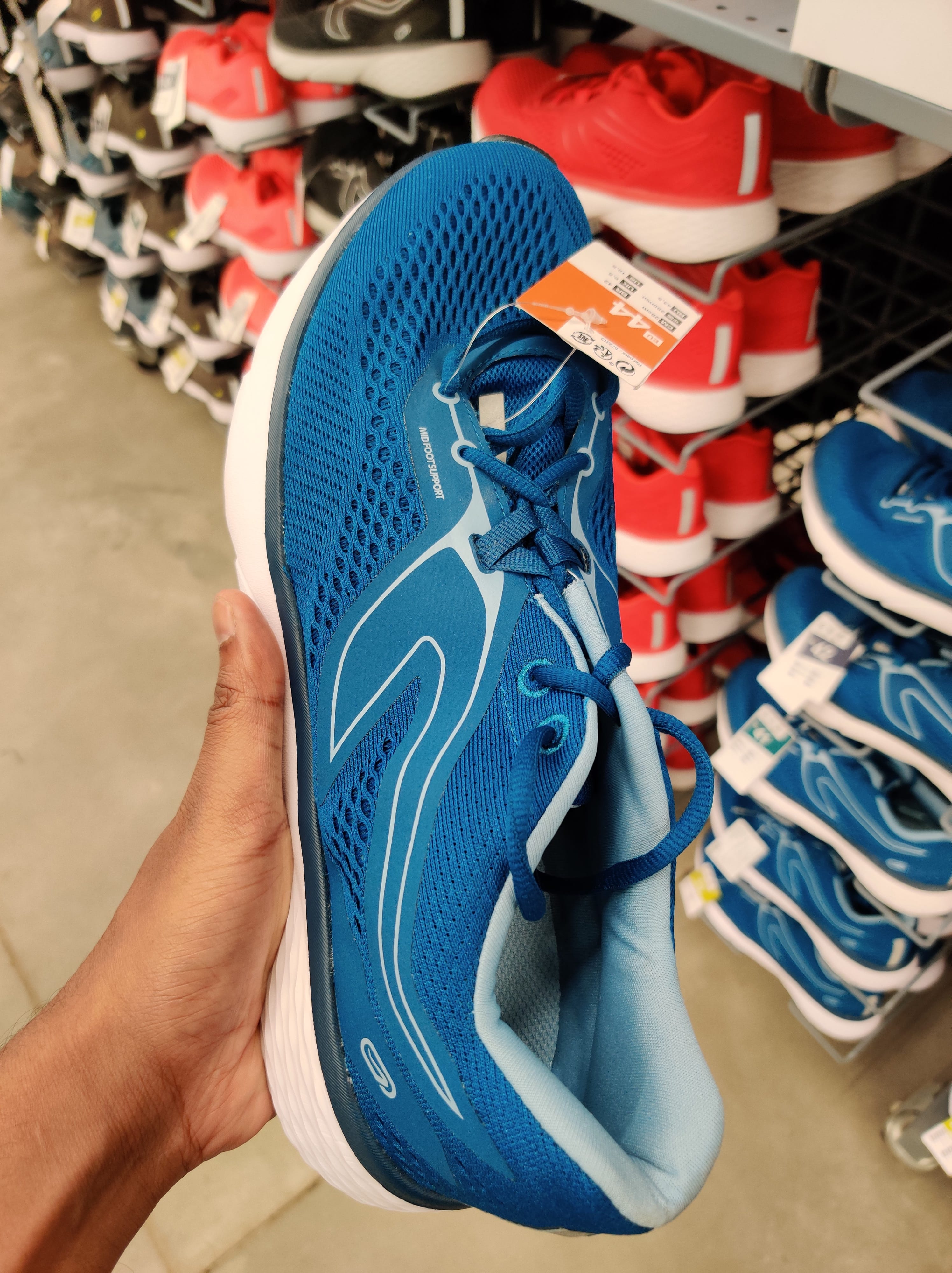 Click here to buy the new "Kalenji Run Support shoes"